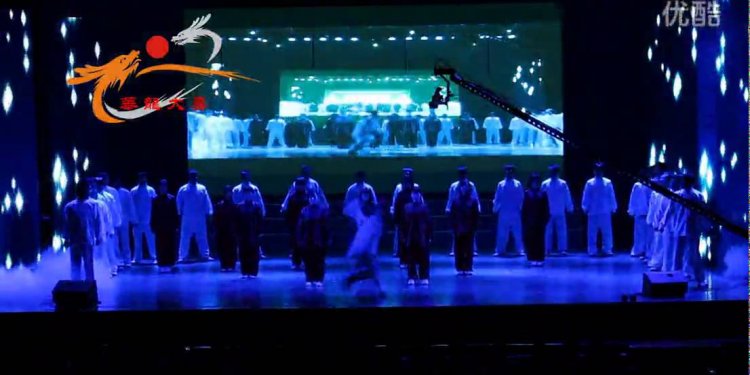 Old school Martial Arts training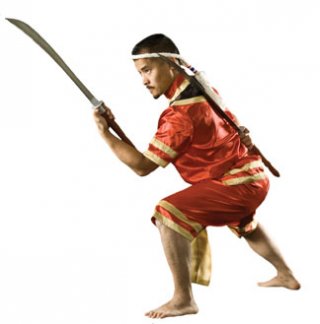 People tell me I tend to sound like an old-timer. I tell them to shut up and get off my lawn! Then I explain that a lot can be learned from comparing the way we did things in the past with the way people do them now. Case in point: martial arts training.
Back at the tail end of the 1970s when I started, we were told we could get everything we needed from one art and one master. Want to get strong? Eat lots of rice, like your master does. Need to build up your arms? Do more punches. Want to boost your endurance? Spar and do more kata. Worried about taking on an armed assailant or multiple attackers? Spar and do more kata—what's wrong with you, I just said it!
Things are different now. We have access to so much more information thanks to martial arts books, DVDs and the Internet. We can train under people whose job it is to specialize in the various aspects of the martial arts. We no longer believe one sensei has the answer to every question in the universe. Overall, I think it's a good thing.
We've also benefited with respect to the big picture. How? It's led to the creation of a concept I call the 21st century martial artist. It's epitomized more and more by people like Dr. Mark Cheng. Here are some of his martial arts training tips.
Martial Arts Training Tip #1: Stand-Up Skills
"Sil lum fut ga is a unique combination of savagery and artistry; you'll be hard-pressed to find a style of southern Chinese martial arts with more of a mean streak with such control of movement. Combat shuai chiao is China's best throwing art. Once I got the opportunity to study under Bruce Lee's highest-ranked student, Dan Inosanto, it was a no-brainer."
Martial Arts Training Tip #2: Stand-Up Recommendations
"If you want to develop combat skill, any system that puts you in the ring as often as possible and gives you tons of contact will get you to develop quickly. However, if you want to not only develop combat skill but also avoid making Advil your chief dietary supplement, you need to look at a holistic system that gives you training in fundamental movements. Bando, shuai chiao, northern Shaolin kung fu and silat teach warm-ups that are essentially sophisticated yogic routines that prepare your body to perform at a higher level instead of compensate at a deeper level."
Martial Arts Training Tip #3: Ground Skills
"Combat shuai chiao allows you to deal with someone from either a striking platform or a grappling framework. To throw him into the ground is the essence of control and situational mastery. On the ground, Brazilian jiu-jitsu is unparalleled. Sambo and old-school judo also have great ground-fighting repertoires."
Martial Arts Training Tip #4: Impact/Edged Weapons
"Every individual I consider gifted as an empty-hand fighter has always said that if he had the option to use a weapon when the odds were stacked against him, he'd use it. I carry a knife—it's an insurance policy."
Martial Arts Training Tip #5: Weapon Arts
"If you're a policeman doing riot control or a member of the armed forces who has to deal with close-quarters combat, krabi krabong might be your best choice. If you're a civilian who wants to become familiar with different weapons that you might have to improvise with, the Inosanto blend of kali is superb."
Martial Arts Training Tip #6: Firearms
"I own firearms and practice with them whenever I get the chance. If you have access to a self-defense tool that greatly stacks the odds of survival in your favor, you'd have to be supremely confident or stupid not to make use of it."
Martial Arts Training Tip #7: Kettlebells
"Kettlebells are my main form of weight training. I was privileged to train directly under Russian Kettlebell Certified founder and former Spetsnaz operator Pavel Tsatsouline. His methods have revolutionized my views on training. I also use the Century Ripcord to practice throw setups. It's a grossly underutilized piece of equipment that has high yields."
Martial Arts Training Tip #8: Conditioning
"At this point in my life, conditioning is secondary to correction. Making sure my body is functionally symmetrical and pain free is what improves my performance under stress."
Martial Arts Training Tip #9: Shaolin and Shotokan Exercises
"The more I investigate sports science and human performance, the more I realize that the fundamentals I was taught in Shaolin kung fu, shotokan karate and almost every old-school system are where the real gold is. Many of those traditional warm-ups are very sophisticated yogic practices. They build a strong foundation of movement so you don't end up piling fitness on dysfunction. Those exercises force you to develop a broad base of movement so your strength and skill acquisitions don't tear your body apart from the inside out."
Share this article
Related Posts