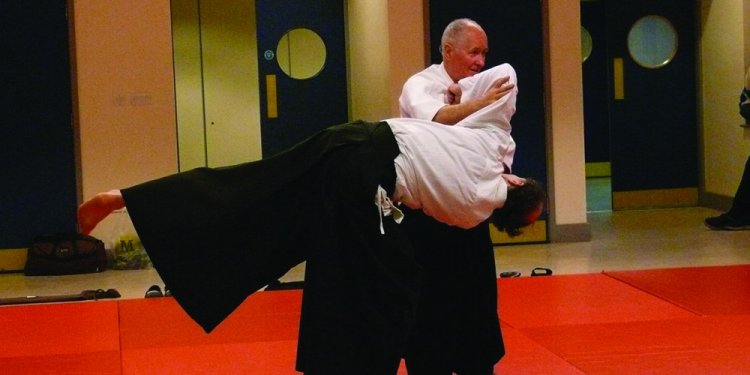 traditional aikido
Aikido – The Way to Harmonize with the Spirit of the Universe
The word "Aikido" is composed of 3 Japanese words: ai, means unify or harmonize; ki means spirit or energy; and dō means way, system or path. The practice of Aikido as a martial art allows the practitioner to understand and unify one's place in the universe. Through training, the Aikidō-ka (the Aikido practitioner) understands that this martial art's true goal is not to dominate, but to discover how to achieve harmony. Learn More About Aikido.
Benefits of Martial Arts Training at Traditional Aikido of Sarasota
Budo – The intent of Aikido is the development of martial skills and personal and spiritual character, the way of the modern warrior. One learns martial skills to resolve conflict in a way that no one is physically injured. At Traditional Aikido Sarasota, you are welcomed into an inclusive community that supports anyone – regardless of age, gender or size.
Train with certified instructors
Learn peaceful conflict resolution instead of martial domination
Practice self protection skills
No belt testing fees
"We love the non-violent approach to self-defense."
"The teachers at Traditional Aikido are patient, nurturing, and knowledgeable."
"the classes were awesome and exceeded my expectations. Your dojo is a joy to train in. Your students were welcoming. I am honored by the opportunity to train with your students. I learned much! I can't wait to return."
Share this article
Related Posts