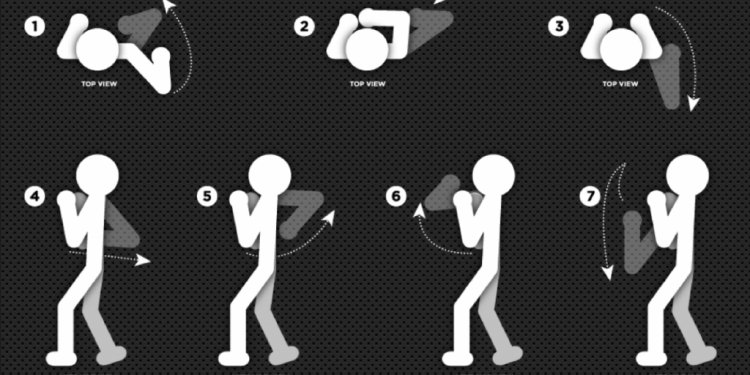 Aikido Martial Arts techniques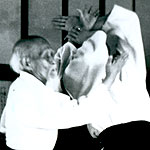 Forget the politics that have divided the founder Morihei Ueshiba's aikido into a half-dozen communities, all calling themselves aikido. There are, in truth, only two aikido camps today: one mostly hidden, some say forgotten, and the other ascendant.
The first is a fearsome martial art cobbled together from older Japanese styles, resulting in a pattern of off-balancing entries, devastating throws and effective joint locks. That was the system Morihei Ueshiba, also known as O-Sensei, used in 70 matches when adepts from other styles came by to ask for a "lesson."
The second is a noncombat-related practice in which aikido moves are taught to advance Morihei Ueshiba's social philosophy, one in which effectiveness is at best secondary to goals of personal balance and communal harmony. That is hombu aikido today, the discipline that's advanced by the founder's grandson, Moriteru Ueshiba, the current head, or doshu, of the style. That doesn't mean the aikido moves he teaches are ineffective, only that martial excellence is, for him, a secondary concern.
Learn how The Book of Five Rings came to be in this FREE Guide —
Hawaii Event Celebrates Tradition and Offers Forum for Practice of Aikido Moves
That was the message preached and repeated at Aikido Celebration 2011 in Honolulu. Fifty years before, O-Sensei traveled to Hawaii on his only teaching trip outside Japan to dedicate Honolulu Aikido Dojo, a 130-mat building that was to be the center from which his art would spread through the state and to the world. His grandson, as well as his son and eventual successor, were there to rededicate the dojo and reaffirm the art's message.
In 1961 O-Sensei came to teach a small community of largely Japanese-Hawaiian students, many of them practitioners of other arts. Most were looking to reconnect with Japan, seeking to join their heritage with their post-World War II American lives. Aikido, some said, would be the answer. "I wish to build a bridge to bring the different countries of the world together through the harmony and love contained in aikido, " O-Sensei said. "I think that aiki, offspring of the martial arts, can unite the people of the world in harmony, in the true spirit of budo, enveloping the world in unchanging love."
If Japanese-Hawaiian students were looking for links to the Old World and its ways, they would be O-Sensei's link to the world that was evolving. The Hawaii event was a celebration of that local history and the founder's pledge to spread his message to the world. Talk about bridge building: On the practice mat were more than 400 instructors and students from 15 countries engaged in aikido moves.
Share this article
Related Posts