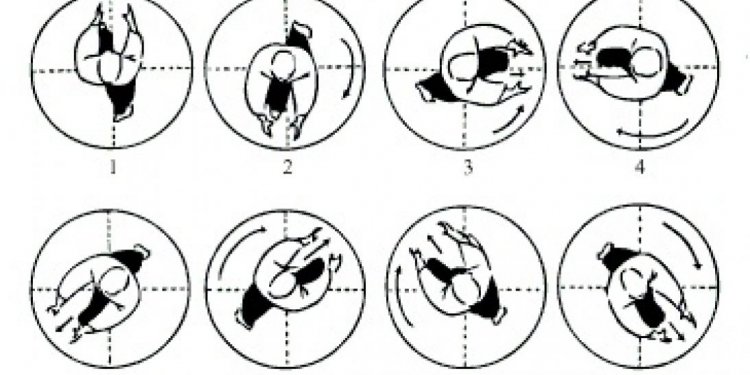 Aikido basic techniques
List of Aikido Techniques with Instructions
Listed below are a wide variety of Aikido techniques (i.e. elbow control, throws, pinning, etc.). This Japanese martial arts has hundreds of different techniques and combinations. Nevertheless, we have tried to list a number of the most common basic techniques and/or well-known techniques used in Aikido and provide you with instructional videos for these techniques. However, be aware that the names for some techniques can vary by school. You will also find many of these techniques used in Aikido katas. For basic Jo techniques, please visit the Aikido Jo Suburi section.
The information on these pages and videos are meant to reinforce and supplement the instruction given at your Aikido classes. To properly understand these techniques, you need to learn them from an Aikido instructor who can provide you with an in-depth explanation of the technique, help correct your mistakes, answer your questions and detail how the technique should be utilized.
Basic Aikido Techniques
Other Important Basic Aikido Exercises - According to Traditional Aikido of Sonoma, "O'Sensei once said that a student could learn all the basics of aikido if he practiced just three techniques: tai-no-henko, morotedori-kokyuho, and suwariwaza-kokyuho".
Nage Waza - Aikido Throws
Tekubi Waza - Aikido Wrist Techniques
Hiji Waza - Aikido Elbow Techniques
Uki Waza - Aikido Floating Techniques
Aikido Deflections & Parries
Atemi Waza - Aikido Striking Techniques
Aikido Choking Techniques
Aikido Defenses Against Chokes
Aikido Ushiro Waza - Defenses Against Rear Attacks
Defenses Against Punches or Knife Hand Strikes
Defenses Against Kicks
Defenses Against Grabs
Weapon Defenses
Aikido Ukemi - Aikido Falling Techniques
Aikido Warm-Up Exercises
Miscellaneous Aikido Techniques
References
London Aikido Dojo, , Added - 8/23/13
Aikikai Foundation, , Added - 01/28/14
Traditional Aikido of Sonoma, Three Techniques That Have Everything, , Added - 10/24/14
Wiki Recommendations by Google
Black Belt Wiki Community
Please visit the wiki community to read all of our members posts & replies. However, we have listed below some of the recent posts & top-rated topics added by our members to the wiki's social community. FYI - These are not wiki pages but rather are fantastic member generated questions & answers focused on martial arts topics. We hope you become a member.
Highly Rated Posts on the Wiki Community
Recent Wiki Community Posts
Shindo Muso-Ryu Jodo Demo London 2015 After watching this video, it seems like this demonstration was designed to show the historical reasons for Bo/Jo Kobudo; however, I can't help but feel that something is off. Specifically, at first I wasn't sure if this was a Kendo demonstration or n...
Gratitude Thank you to the responses to the thread on training at home. It's important personally to remain a martial artist throughout life and the replies helped! any further advice definitely welcomed. Kamsahamnida!
Taekidokai Australia & New Zealand Greetings fellow students, I'm really enjoying my journey into martial arts. My path has lead to a mixed martial arts called Taekidokai, it encompasses Karate, Taekwondo & Akido. I recognise that it isn't part of the mainstream schools of martial arts...
At no extra cost to you, Black Belt Wiki makes a small commission if you buy products via these Amazon links. Your purchase helps keep this wiki free for all visitors. Thank you for your support!
If you spot a typo, non-working video or missing information, please tell us & we will fix immediately!
Also help beginners & add your knowledge to this free wiki.
Material on this wiki may not be copied or reproduced without the written approval of Black Belt Wiki.
All rights reserved. For other terms & conditions, please read our legal disclaimer. This site is for informational purposes only. All martial arts techniques and fitness exercises should be supervised by a trained martial arts instructor in order to prevent injuries and to ensure the proper technique is utilized. If you have had an injury or are in pain, please see a doctor before starting or continuing any martial arts and/or physical fitness program.
See also:
Share this article
Resources
Related Posts