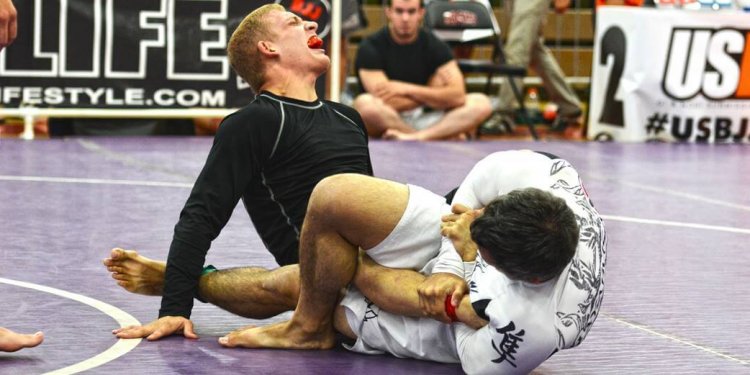 Style of Jiu-Jitsu
Why the attachment to "jiu-jitsu"? If you're asking about good similar grappling arts, I've heard many great things about catch wrestling, judo and sambo.
If you're asking about different ways in which systems called "jiu-jitsu" are practiced, there are really only two: Japanese (from which all "jiu-jitsu" originated, the term itself being Japanese), and Brazilian (specifically, Gracie, who developed the arts from Japan into something more workable in competitions).
Japanese jiu-jitsu is very different from Brazilian jiu-jitsu.
Brazilian jiu-jitsu is optimized for competitive sporting events, specifically inside of the ring, and appears a lot like wrestling, with emphasis on locking large joints (as they are easier to achieve); it's unarmed, prepared 1-on-1 practice.
Japanese jiu-jitsu is optimized for the battlefields of feudal Japan; there is a heavy emphasis on both multiple opponents and weapons' training and defense - and above all, wrist-locks, as the wrists were some of the most vulnerable targets (and necessary, as they were connected to the opponent's primary weapon).
When you ask "What is a good Jiu-Jitsu style, other than Brazilian?", it brings into question "Good for what?" If you're asking whether there is any other good style labeled "jiu-jitsu" optimized for the ring and other 1–on-1 unarmed combat competitions, no. But Japanese jiu-jitsu is plenty good to study for other reasons.
Share this article
Related Posts