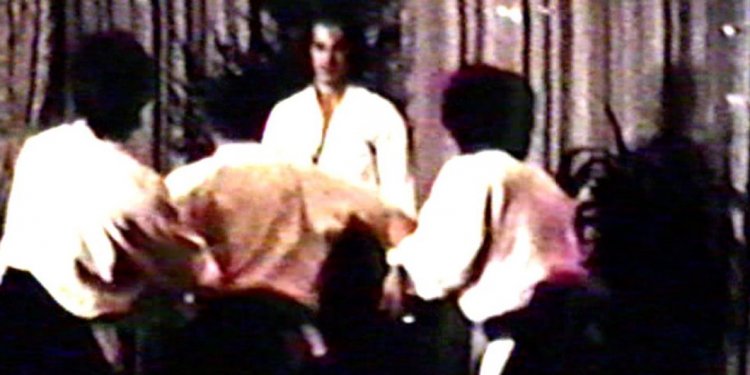 Steven Seagal Aikido training
Just as an aside I watched The Patriot last night. The Seagal film not Mel Gibson BTW!!!
I quite liked it! It was slightly more subtle than most of his films and he only twice resorted to MA's with the bad guys!! And it looked to me that he wasn't using much Aikido either!!
At the end of the day, he has to make a fight scene that will thrill his audience and use whatever means he has to do so, so, if it doesn't include technically perfect Aikido, or has a smattering of other styles and techniques he has picked up along his journey what does it matter?
Just because he is a high ranking Aikidoka doesn't mean he must stick to just that on celluloid does it?
I have read reports from people who have trained at seminars with him as his uke and they all praise his techniques no end. Not one of them says anything about his films!! He is an actor (in a loose sense eh!!) and as such what he portrays on screen is not what he does in real life!! If it was his dojo would have very few members as he would soon work his way through them killing or maiming without thought or effort!!
It is time for people to accept that he is just that, an actor, and that is how he makes his living!!
His dress sense does leave a lot to be desired though eh!!!
On the flip side to all that I have read a report from some Aikidoka who went to France to a big seminar that Seagal Sensei was the main teacher. They said he was consistently late, very obscure and did not teach much aikido, preferring to spend his time 'preaching' in a rambling manner and not making much sense!! Also he was wearing a neon pink suit jacket at the time!!
Share this article
Related Posts