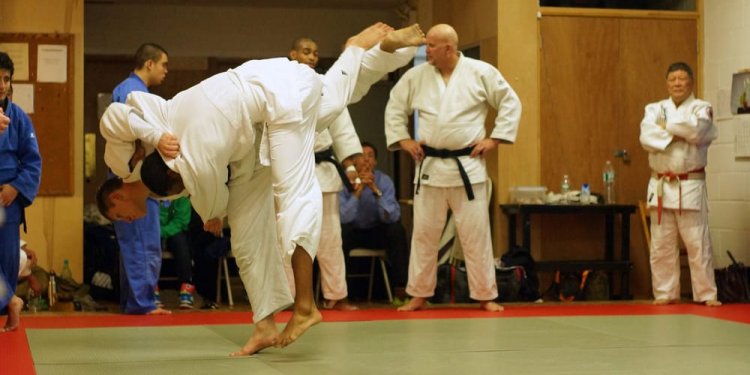 Kokushi Ryu Jujutsu
Nobuyoshi Higashi developed Kokushi-ryu jujutsu in 1965 after many years of studying the ancient and modern martial arts of jujutsu, judo, karate, aikido, kendo and others. Beginners and advanced students, as well as instructors, can use the new ideas and techniques of Kokushi-ryu jujutsu to develop their discipline and self defense skills
Professor NOBUYOSHI HIGASHI, M.A., is the President of the International Kokushi-ryu Jujutsu Association, Founder (Soke) of Kokushi-ryu Jujutsu, Head instructor of the Kokushi Budo Institute of New York, Inc. & president of the United States Tomiki Aikido Association.
His rankings include 8th Degree Black Belt Kodokan Judo, 7th Degree Black Belt Tomiki Aikido and 7th Degree Black Belt Kokushi Karate-do.
Prof. Higashi was a team member and coach of the famous Kokushikan University Judo Team (Tokyo) for 7 & 1/2 years. He received a 8th degree Black belt in Kodokan Judo.
Prof. Higashi is an Associate Professor at the State University of New York at Stony Brook and is the author of several martial arts books including Aikido: Tradition and New Tomiki Free Fighting Method, Advanced Aikido and Koryu Aikido.
Show:
Sort By:
3901-0 KOKUSHI RYU JUJUTSU DVD 1 JUJUTSU-NO-WAZA Includes: Ukemi (breakfall..
Share this article
Related Posts