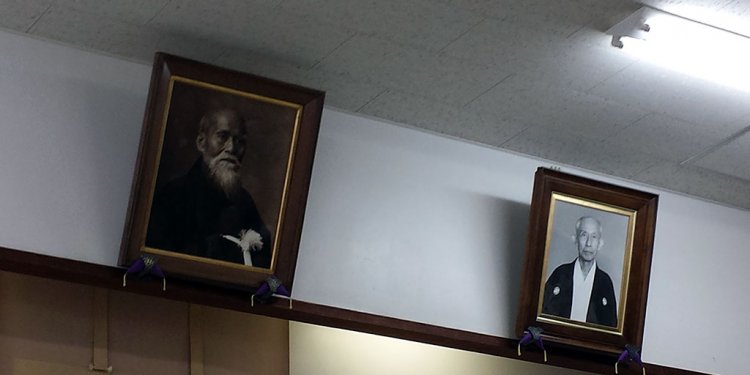 Hombu Dojo Japan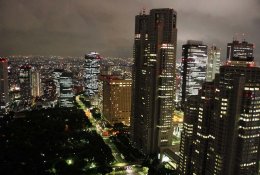 The Aikikai Foundation (Aikido World Headquarters) (財団法人合気会 Zaidan Hōjin Aikikai) was created in 1940 by second Doshu Kisshomaru Ueshiba, the son of O Sensei Morihei Ueshiba. The organization's goal is to develop and propagate Aikido, both domestically and internationally, while also serving as a technical reference for its instructors worldwide. The Aikikai Hombu Dojo hosts the headquarters of the organisation and consists of a 5-story building built in 1967 to replace the original wooden structure. The total training area covers nearly 220 tatami and the main dojo represent half of this surface (105 tatami; 162 square meters). The second largest dojo (72 tatami; 112 square meters) serves as the training ground for beginners, children and women's classes while the third one (42 tatami; 65 square meters, see image) serves for special and private classes. Classes take place in the two main dojos, seven days per week, and they are led by an instructor staff consisting of 30 Japanese Sensei.
Accommodation in Tokyo
Tokyo by night
Hombu Dojo does not have any facilities to provide accommodation to traveling Aikidoka and therefore, your place of residence will be your own responsibility. Accommodation in Tokyo can be very costly, especially in central areas such as Shinjuku, where the Hombu Dojo is located. There are however several options that can accommodate most wallets sizes. In this article, I will focus exclusively on options that are within walking distance to the Hombu Dojo. There are of course many other alternatives but they would be too tedious to describe here.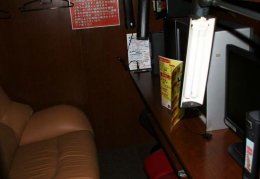 Also keep in mind that transportation in itself can amount to a significant sum if one practice on mornings and evenings so what you save on rent by living further away might not necessarily be worth the hassle and cost of commuting. Personally, I am certainly a proponent of staying at a walking distance in order to easily pop in and out of the dojo and grab a bite, do my keikogi laundry, or take a nap between classes.
Internet cafés
cubicle in a mangakissa
Cybercafes (mangakissa) are rather different in Japan compared to what they are in the West. In fact, the housing market has been so tough lately that a whole fringe of the population, especially students, is known to spend their nights in these places when they cannot afford a normal rent. Once you are there, ¥1, 000 will entitle you to a private cubicle fitted with a comfortable couch, a TV, a computer and other entertainment devices. You can of course spend your night sleeping rather than reading manga or playing games. There are toilets and even sometimes shower rooms in the premises. In fact, the formula has become so popular with youngsters that mangakissa now often offer weekly rentals. For the traveling Aikidoka, this might not be the ideal option but this is perhaps one to keep in mind if the money starts to be tight.
Capsule hotels
capsule hotel
Capsule hotels are renowned for being extremely cheap and even rather comfortable but while they certainly are a good option for backpackers, they can sometimes be a bit too noisy for the serious practitioner who wishes to recover after a day of training. The district of Kabukicho contains its fair share of such hotels but again, the general atmosphere of the area might not be that suitable to rest.
Business hotels
Hotel Tateshina
There are a few «business» hotels in the immediate vicinity of the Hombu Dojo (see map). Business hotels offer moderately priced rooms for traveling professionals. They offer single, semi-double and double bedrooms. Three people can easily share one of the larger rooms which makes the overall price pretty reasonable. The closest business hotels to Hombu Dojo include:
I have traced on the map (green line) the easiest walking way to the Hombu Dojo from the hotels Tateshina, Listel and Business. On your way, you will pass a convenience store that has an ATM which accepts most foreign cards, a couple of coind launderettes, a supermarket, and many more shops even including a bakery! Talking about launderette, one of them is very conveniently located besides a sento (bath house) where you can go after training and relax while your keikogi is washing/drying!
Rentals
Whether you are going to stay for a while or whether you would like to keep to yourself and experience independent life in Tokyo, you might be interested in the possibility of renting your own apartment. There are some available at all prices and for all stay durations.
Getting to Tokyo from Narita International Airport
out of Shinjuku station
The Hombu Dojo is located in the very central district of Shinjuku. Depending on where your accommodation is, you might head there directly from the airport. There are two main ways to get there from Narita airport.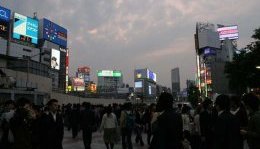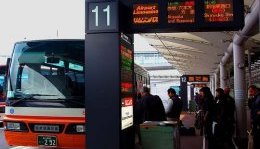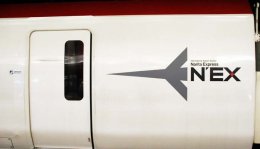 Share this article
Related Posts