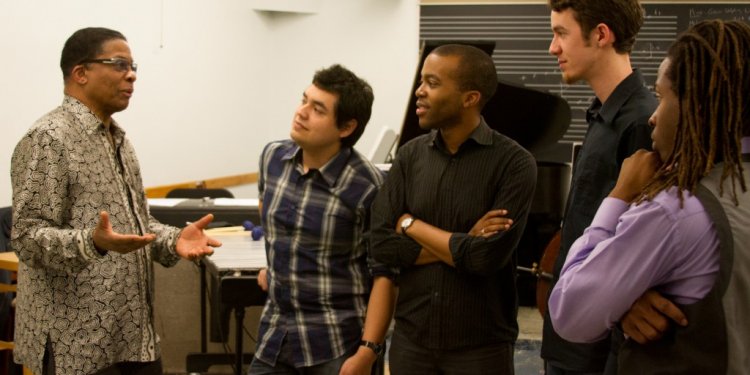 Class UCLA
Mindful Awareness Practices are the signature educational programs of the Mindful Awareness Research Center. These six-week class series are open to the public and to all UCLA staff, faculty, and students. The classes lay the foundation for students to understand basic principles of mindfulness, develop a personal meditation practice, and to apply the principles in their daily life on an ongoing basis.
Each class is a combination of lecture, practice, and group feedback and discussion. MAPs is taught in a context of a supportive community environment with classes no larger than 30-40 students. Students report that the group support was one of the most helpful and inspiring aspects of the class. Our MAPs instructors have years of personal experience practicing mindfulness and teaching it nationally and internationally. MAPs is helpful for people of all backgrounds and religions. These classes are suitable for ages 16 and over.
For those who wish to continue and advance their practice, MARC has a series of MAPs II classes that are taught on a rotating basis throughout the year. Topics include:
MAPs IIA: Next Steps: Improve your Meditation
MAPs IIB: Finding Happiness: Cultivating Positive Mental States
MAPs IIC: Working with Difficult Emotions
MAPs IID: Turning Obstacles into Allies
MAPs IIE: Relational Mindfulness
MAPs IIF: Cultivating Self-Compassion
MAPs IIG: Mindfulness Intensive
MAPs IIH: Opening to Joy
Class Structure
MAPs classes meets weekly for two hours per week for six weeks. Students will complete daily home practice meditation assignments starting at five minutes a day and working up to 20 minutes daily by the end of the course. Students will receive a complimentary Home Practice CD and a copy of the book* Fully Present: The Science, Art, and Practice of Mindfulness by Susan Smalley, PhD. and Diana Winston in the in-person MAPs I class.
Students will learn Mindful concepts that include:
Overview of Mindfulness
Mindfulness of the Body
Obstacles to Mindfulness
Mindfulness to help with Physical Pain
Working with Difficult Emotions
Cultivating Positive Emotions
Working with Difficult Thoughts
Mindful Interactions
Students will also learn a variety of mindfulness practices so that the student can discover which practice is useful to them. Practices taught include:
Sitting meditation
Eating meditation
Daily life meditations
Relational mindfulness
Walking meditation
Standing meditation
Movement meditation
Practices to develop positive emotions
MAPS are an excellent introduction to mindfulness for clinicians, who are welcome to take it for credit. The cost for the CEUs is $50 which will give you 18 units as well as attendance to the 7th class which is an additional 2 units. The 7th class titled "Clinical Applications of Mindful Awareness" (2hrs) is an optional class. CEUs are not offered for the online classes.
*Note: Online MAPs I class does not receive Continuing Education Units (CEU) and the book. These are only given to the in-person classes.
Testimonials
"I couldn't thank you more for the opportunity. I feel at peace after months of feeling lost and angry with the world."
Share this article
Related Posts