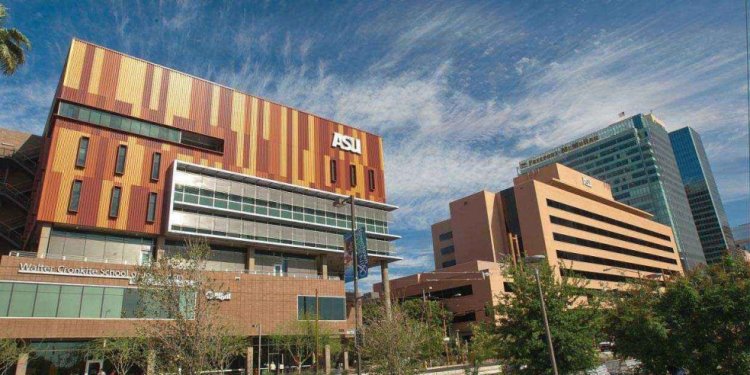 ASU Schools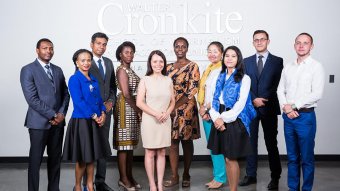 In 2010, the Cronkite School became the second of only two schools in the U.S. currently hosting a Hubert H. Humphrey Fellowship in journalism.
The program, in partnership with the U.S. State Department and the Institute of International Education, brings accomplished, often award-winning, mid-career professionals from emerging democracies to the United States for an intensive, 10-month academic study and professional experience.
At the Cronkite School, fellows pursue studies, receive leadership training and forge professional affiliations with journalism and public relations organizations in Arizona and across the nation.
Candidates are selected based on their leadership potential and commitment to public service. They must have an undergraduate degree, a minimum of five years of substantive professional experience, demonstrated leadership abilities, a record of public service, little or no prior U.S. experience, and strong English skills.
Fellows live in downtown Phoenix, participate in academic study at ASU, develop professional affiliations and friendships, receive mentoring from Cronkite faculty and experience a rich cultural immersion into American life.
The Humphrey Fellowship Program, named in honor of the late vice president and U.S. senator from Minnesota, began in 1978 as a way to provide professional enrichment and non-degree studies at American universities for experienced professionals around the world. It is a Fulbright exchange activity funded by Congress.
Sixteen other Humphrey Fellowship programs in a wide variety of disciplines bring nearly 200 fellows to U.S. host universities each year under the auspices of the State Department's Bureau of Educational and Cultural Affairs and its partner IIE. The program builds lasting ties between U.S. citizens and their worldwide professional counterparts through independently designed programs unique to each university.
Share this article
Related Posts