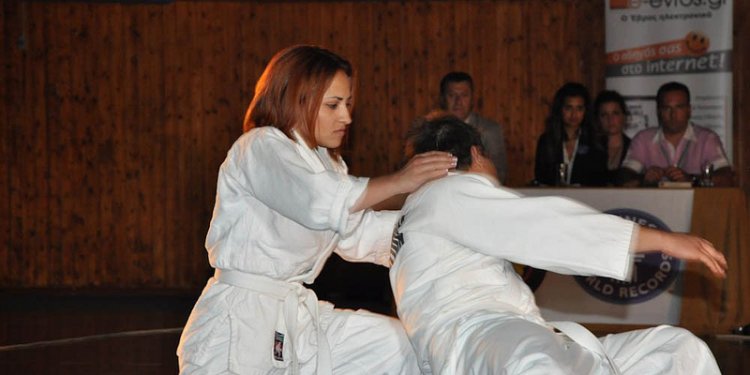 Aiki Jujutsu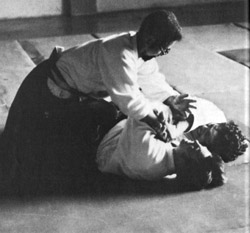 Daito-ryu is a Japanese core style from which many modern variations have sprung. Shorinji kempo, hapkido, Kodokan judo and aiki are martial arts that were originated by disciples of daito-ryu that have since splintered into numerous modern variations of their own.
Daito-ryu aikijujutsu is one such splinter style that has somehow managed to adhere to the traditional teachings of its core style forerunner (daito-ryu) and its predecessor (aiki). But because of its adherence to tradition—and its insistence on retaining most of the more painful and deadly self-defense techniques—the martial art has remained relatively obscure.
Although there are several thousand disciples of the art in Japan, daito-ryu aikijujutsu is almost totally unknown in the United States. Most senior students of modern aikido know that their art descended from daito-ryu, but many are under the impression that the daito system became extinct several generations ago.
Aiki's Many Branches
At the present time, there are more than 40 different styles of aiki in Japan, with most of them emanating from the modern branch started by Morihei Uyeshiba. While modern styles are widely taught in the United States, the older forms are little known, leaving many people with the idea that there is only one style of the art. Actually, old densho (teaching scrolls) are full of mention of aiki.
Long a secret art, aiki was first openly taught by Takeda Sokaku in the early part of this century. Takeda Sokaku was a man of frightening spiritual power and one of the last of the old swordsmen. In addition to being the 24th-generation headmaster of the daito-ryu, he was a master of itto-ryu kenjutsu (sword) and hozoin-ryu sojutsu (spear). He was one of the most influential and least known of the great Japanese masters of the 20th century. Among the more famous daito-ryu disciples were Morihei Uyeshiba (founder of modern aikido), Doshin So (founder of shorinji kenpo) and Yong Shul Choi (founder of hapkido). Another great was Shiro Shida, immortalized in such films as Sanshiro Sugata, who played a major part in the founding of Kodokan judo. Many people are not aware that he won many matches for the Kodokan, in the early days when it was struggling for survival, using the daito-ryu technique of yama arashi (mountain storm).
Modern aiki has gone through many profound changes during the past 50 years, primarily because of the efforts of Morihei Uyeshiba. A man of tremendous physical strength, he is the most famous disciple of Takeda Sokaku. He started teaching daito-ryu aikijujutsu but soon began making changes in the art. As he changed techniques, he also changed the name of the style, using successively daito-ryu aikijutsu, kobukan aikijujutsu, kobukai aiki budo, tenshin aikido, takemusu aiki budo and finally aikido. This last change came at the end of World War II. The bu was dropped because of the Allied occupation ban on practicing martial arts. As Jigoro Kano did with judo, Morihei Uyeshiba eliminated many dangerous techniques and modified others for safety. This allowed aikido to be practiced by a much wider range of people than the more violent aikijutsu styles, thus greatly increasing its popularity.
Share this article
Related Posts