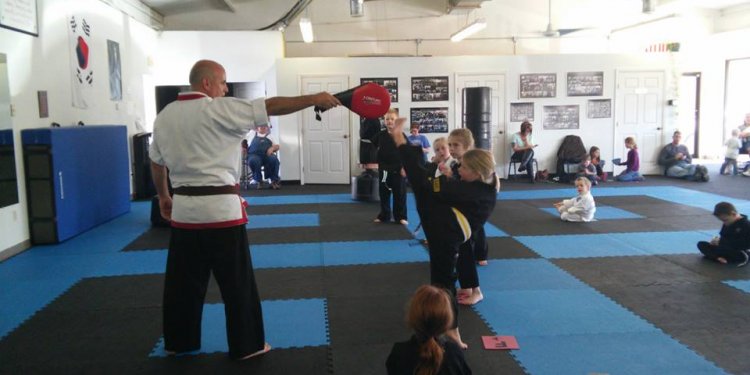 Peaceful Martial Arts
We are a family friendly, community based Martial Arts School, located in the Fountain Plaza, 3597 NW 32nd Newcastle OK, (on hwy 37) dedicated to helping the community and everyone we can to gain confidence, courage, find themselves, feel better about themselves, and learn what it takes to be successful in any endeavor; as well as training respectful, courteous, self -controlled, successful members of the community through the Martial Arts, kids karate, and our word of the month training!
Our training programs are designed to promote mental strength and knowledge as well as aspects of both stand up and grappling styles to promote a well rounded traditional martial artist, student, person, and sportsman! With the fitness and flexibility training of stand up styles as well as non aggressive takedowns, techniques, and holds to stay safe. Martial Arts is a great way to learn about principles of many kinds, and how to apply them in every day life. Martial Arts are not to hurt others; its to better ourselves, and to help others!
You will be treated like family because to us; all of our students are family! We are here to help others, let us know if we can help you in any way and we WILL find a way
Martial Arts isn't just a program or activity great for fitness and life skills; but also a competitive sport for kids and adults alike! We love what we do, so we make it our job to know all of our students and parents on a personal basis so that we may help our students achieve their goals on and off the mats!
Great for everyone, all ages, and a great form of treatment for many with special needs! Join us where you will be treated like family and welcomed within our Martial Arts Family! You can also make it a family activity with steep family discounts!
Kids Karate - Adult Self Defense - Kickboxing - Mixed Martial Arts - Extreme Martial Arts - Kids Activity - Fun for whole family!
Self Defense, fitness, and flexibility are a big part of the groundwork of Martial Arts, but more important are the mental and internal lessons along the way, about yourself, about the world, and how to improve and make a difference.
Share this article
Related Posts