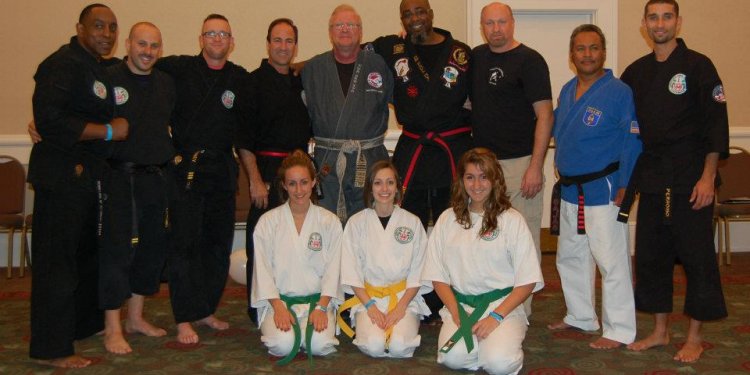 Martial Arts University
Rank: Green Chevron
Location: Currently resides in Saudi Arabia
Other Martial Arts Experience: Aikido, Taekwondo, Nunchaku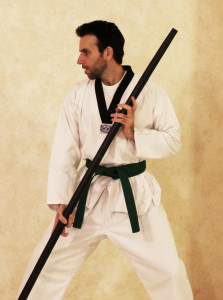 In his own words: "I am an attorney with the law firm Dentons. I assist companies investing in the Middle East through joint ventures, mergers, acquisitions and public-private partnerships. I was previously with the U.S. State Department, based out of Washington, DC, the United Arab Emirates and Syria. I currently reside in Saudi Arabia.
As a graduate student, I studied Aikido and later continued with Taekwondo under the instruction of Sadiq Tajuddin. I have independently studied the nunchaku and now, under the tutelage of Sensei Michael Hodge, am studying bōjutsu, an art form I have found to be at once graceful, elegant and physically challenging in its demand for agility and precision.
The martial arts are to me a way of cultivating discipline, physical prowess and sharpness of mind. The student of martial arts becomes a steward of special skills and knowledge, but must never use those skills or knowledge to bring harm to any person. If ever attacked, the martial artist should use his skills to neutralize the attacker, but do no harm, thus implementing the words spoken by Jesus 2, 000 years ago: "do not resist an evildoer"; "turn the other cheek"; "love your enemy" and "pray for those who persecute you" (Matthew 5:38-44).
Outside of the world of law and the martial arts, I am a cellist and classical guitarist and my photography, paintings and drawings have been exhibited in New York, Dakar and Paris. I have also written extensively on law, human rights, and international affairs. Much of my writing is available at Amazon (click here for my Author Page) and on my blog, Law and Liberty.
I am grateful for a course that allows me to progress at my own pace and according to my own schedule. Attending training at a dojo is difficult to fit into my schedule and generally means that on the nights on which my sessions fall, I don't see my children. With Ultimate Bo, I can train whenever I find it convenient—early mornings, after the children are put asleep—anytime. It also saves me travel time to the dojo in city traffic, which means I can invest more time in training. I find Ultimate Bo's methodology clear and easy to follow, and it is more than just learning self-defense; the techniques, when put together into a full kata form, create a graceful form of art, not to mention a rigorous workout, particularly when performed in rapid succession. I would recommend Ultimate Bo to anyone who appreciates bōjutsu as an art form and is interested in a full-body workout free from rote repetition."
Share this article
Related Posts