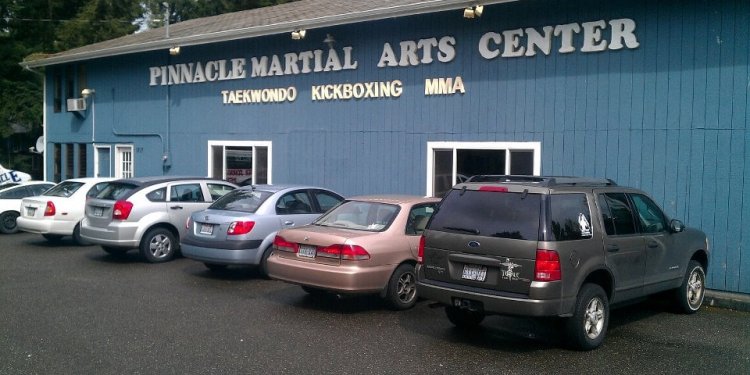 Martial Arts Puyallup
Reality Sports Martial Arts provides self-defense training in the Puyallup/Sumner community. We provide a realistic no-nonsense approach to self-defense for kids and adults. Our progressive martial arts program is both applicable and effective for today's self-defense needs.
Each student is unique in size, build and character and because of this each student brings with them some strengths and weaknesses. Our goal in physical training at RSMA is that each student will learn the techniques and skills that will strengthen their weakness while enhancing the strengths that the student already possesses.
The classes are unique and full of technique applicable for beginning through advanced students. The training environment fosters respect and confidence with the goal of creating a well rounded martial artist. RSMA programs allow for each individual student to take something away from the instruction that is given in each class while having fun in a friendly and safe environment.
Physical training is only part of the opportunity provided by RSMA. Spiritual development based on the words and life of Jesus Christ are explored at the end of each Reality Sports Martial Arts workout.
COST
The Reality Sports Martial Arts program is funded and made possible through donations only. Please determine what you are willing and able to pay for this training opportunity. No monthly contracts are required for membership. A donation box is available at every workout or if you prefer to donate online CLICK HERE to be taken to our donation page.
Share this article
Related Posts