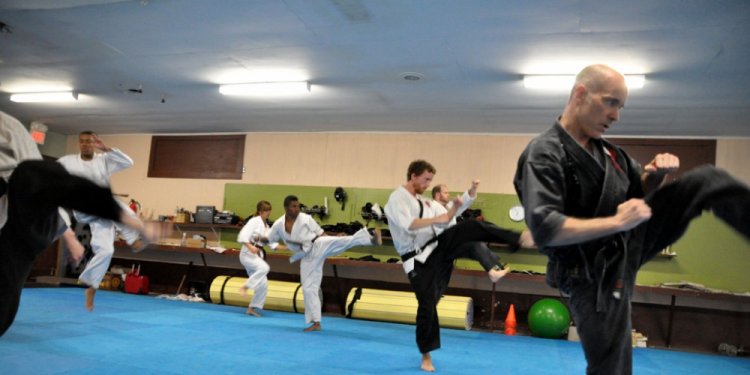 Martial Arts New Orleans
Reviews
Jarred Adams
Many thanks and appreciation to Sensei Horne and his staff at XS Martial Arts Dojo (Where discipline is #1).. Edward received his Black Belt in karate Saturday after many years of sweat and many tears. This program is helping to prepare our youth for the future. Discipline, focused, self-respect, anti-bullying, self defense and believing in yourself are key components to life and the challenges our youth face today. Awesome program!! Glad to be a part of.
Natalie Lockett
I'm soooo proud of my one and only Jaiden AKA Tonka! He is now a blue belt at XS Martial Arts Dojo! He motivates me on a daily basis! He is one of the most self-disciplined individuals (including adults) that I know when it comes down to preparing and meeting his goals.school and extra curricular! He exercises and practices everyday, without instruction to do so because he always wants to do well and be the best. Thank you Sensi Jason B. Horne and Mrs. Monica Ferguson Horne for all that you do! As a single mother with all that I have going on, your program is invaluable to us. I tell you all the time in person, but want to take this time to do so publicly! Thank you!!!
#mommagotherpurplebelt
Angela Elly
I am a huge supporter of XS Martial Arts Dojo because they are a business that is giving our kids something POSITIVE to do and teaching them self control self respect and self esteem as well as respect for others. We are a family. ...
Nicole Williams
Safety and Fun are a close 2nd after Discipline
The safety of the students are kept at a high level. We have age specific classes that is broken down by skill level and the students are never asked to put themselves in dangerous situations. Learning has to be fun or else it won't be retained. We make sure our classes are high energy and fun for all ages. We strive for our students to leave the school smiling, sweating and learning something new each day.

Afterschool Program Fall-2016

Our Mission
To provide enhanced development and leadership skills in a safe environment that motivates the total student to reach his or her full potential through the martial arts and the discipline that it builds.
contact us
XS Martial Arts Dojo
3038 Earhart Blvd
New Orleans, LA
Share this article
Related Posts