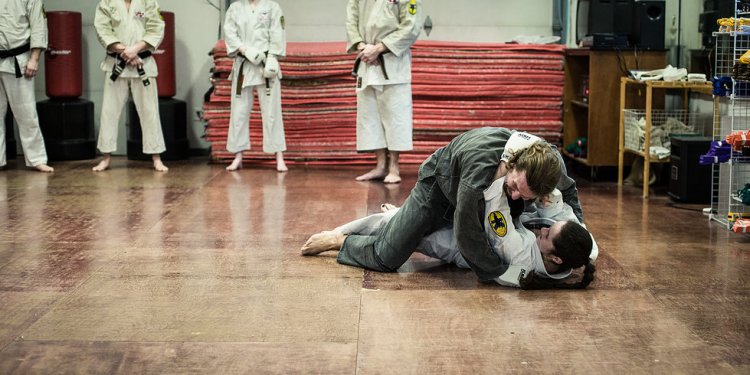 Martial Arts examples
Hillcrest Academy of Martial Arts
Jujitsu Techniques & Highlights

These Jujitsu techniques are examples (or "highlights") taken from belt-tests and instructor
demos on this website, and this page represents a video sample (.avi) of techniques by
category.

Hand and kicking techniques in Jujitsu are usually a means to an end,
and not the end result themselves. James likes to refer to them as
"entry ways to Jujitsu, " where locks, sweeps or throws may be
applied. For those unfamiliar with Jujitsu, note how the techniques
emphasize multiple strikes and controlling the opponent all the way to
the ground, whenever possible.
** In general, Goshin Jujitsu prefers simple
low-to-mid level kicks, but certain "demo
kicks" are shown to illustrate capabilities of
stretch, strength, and power.
** The "wrap around" collar choke works
great with t-shirts, too.
Want More?
See our innovative
instructional videos on CD
Share this article
Related Posts