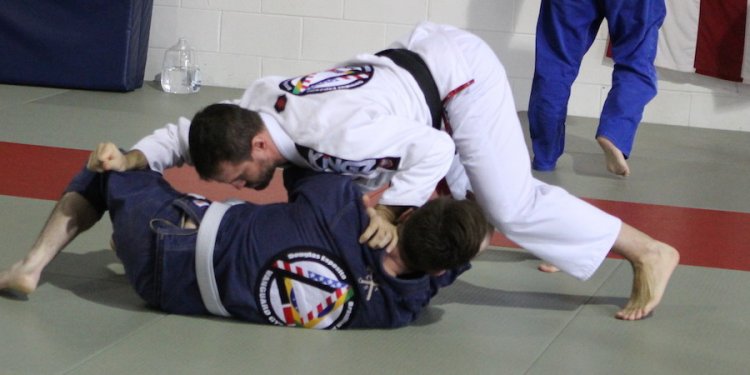 Manassas Martial Arts
We are centrally located in Manassas, Virginia, and you will not find a better place for kids martial arts, Brazilian Jiu Jitsu (BJJ), Thai Boxing, Mixed Martial Arts (MMA), CrossFit, Powerlifting, Olympic Weightlifting, or Strongman. Whether you want to take kickboxing for self-defense, be the next Ultimate Fighting Champion, or are just looking for a fun way to get in shape, our adult striking, fitness, and grappling programs will give you the tools to achieve your goals. With convenient drive time classes, and classes seven days a week (check our schedule), whether you want to be a fighter or just train like one, we have an excellent program to suit you. Visit the area's only dedicated MMA training gym and enjoy world class martial arts training in our 10, 000 square foot, air-conditioned facility.
History
Established in 2007.
Vanguard Gym specializes in marital arts for adults and kids, CrossFit for adults and kids, and Olympic Weightlifting. We have classes in Brazilian Jiu Jitsu (BJJ), Thai Boxing, Mixed Martial Arts (MMA), and are a certified CrossFit training facility. Students attending martial arts classes at Vanguard Gym travel from all of the Northern Virginia and Washington, DC area, including Bristow, Centreville, Chantilly, Culpeper, Fairfax, Gainesville, Haymarket, and Manassas, VA.
Vanguard Gym was founded and is led by Head Coach, Doug Esposito.
Meet the Business Owner
Doug has been training, studying, and coaching martial arts for over thirty years. As a professional instructor, his experience teaching adults has included curriculum design at all levels and literally thousands of hours of formal instructional training and coaching. While on active duty he was the Head Instructor for the Marine Corps Martial Arts Program's lead school in Quantico, VA and was a combatives instructor for over five years for the Marines. He has extensively trained in Weapons Handling (firearms, bladed, and others), Combative Engagements, Wrestling, Boxing, Judo, Grappling, Thai Boxing, and Brazilian Jiu-Jitsu (BJJ), in which he is a Black Belt under the world famous Leo Dalla. His competition resume includes an undefeated Thai boxing record and multiple Pan-Am medals at the black belt level. He is also a CrossFit Level One Instructor and USA Weightlifting Level 1 Sport Performance Coach.
Share this article
Related Posts