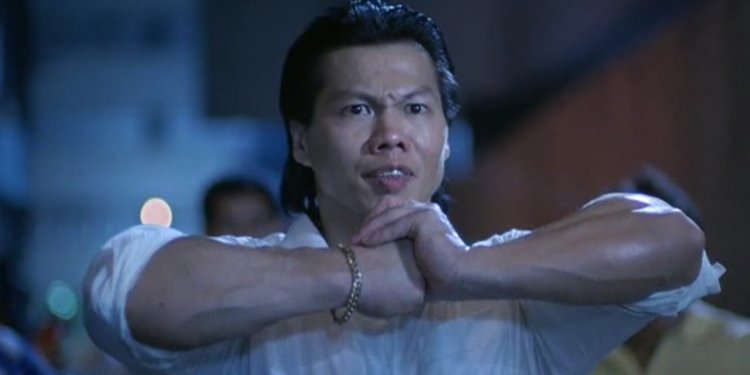 How to fight Martial Arts?
The idea might sound insane to some people: You're going to pay money so you can go to a place every couple of days and get beat up. But, joining up to study a martial art can be extremely rewarding for your fitness and your overall well being. Picking the right system to study is crucial if you're going to enjoy yourself and, ultimately, stick with it. Here's a quick guide to help you figure out which one is right for you. And this list is just a start. There are plenty of other areas of study out there to explore, but these seven are likely the easiest to find.
MUAY THAI/KICKBOXING
What is it? The term kickboxing has become kind of a blanket term to cover anything that involves punching and kicking, but Muay Thai has a few distinct features. It's a centuries-old practice that comes, predictably, from Thailand. In addition to fists and feet, it also involves knee and elbow strikes as well as a form of stand-up grappling called clinch.
Where you've seen it: One of the most famous big screen representations of Muay Thai comes from none other than Jean Claude Van Damme in Kickboxer. But, if you want something more recent—and with less awkward dancing—you can check out the Ong Bak movies starring Tony Jaa. The techniques are also extremely common in the UFC. What to expect: Techniques are learned through drilling combos on pads called Thai pads. Once you've learned to properly throw the strikes, you'll move into some real sparring. The sparring is mean to your shoulders and hips, but the clinch is a particularly brutal test of your core endurance. Is it for you? If you have any dreams of competing, this is a good way to go. Many MMA fighters use Muay Thai as the basis for their striking game and amateur kickboxing matches aren't hard to come by. If you're already flexible, you'll probably have an easier time at the start, especially with the kicks. From a self-defense standpoint, it's in the middle of the pack in terms of practicality.
WING CHUN KUNG FU
What is it? This close-range martial art comes from China with a focus on balance and a fairly rich traditional history. It also often involves relaxation techniques meant to help keep the body in top performing shape.
Where you've seen it: If you've never seen the classic martial arts flick Ip Man, it's worth checking out. You'll also see it thrown into action sequences in movies, too. The rapid punches make for exciting on-screen combat. What to expect: There's a lot of visualization to be done when it comes to Wing Chun. In order to keep the body in balance, it teaches the idea of a center line in the body, which guides every action. The attacks consist mostly of rapid strikes performed while moving forward, into the opponent. The stance is also different from other martial arts, so be prepared to be sore in odd places. Is it for you? It's a close-combat system, so if you have issues with personal space or slow reflexes, this will be a particularly bad choice. There are very few kicks involved (most of the time) so if you're looking to use your legs, you'll likely be better somewhere else. And many of the forms are extremely tough on the forearms—especially the ones with the wooden dummy—so be prepared to wear a long-sleeved shirt to work for a while. But, if you're trying to improve your balance and concentration, it's a great choice. [pagebreak]
BRAZILIAN JIU-JITSU
What is it? This ground-based grappling technique broke off from Judo in the early 1900s. It really started to come to prominence when master Royce Gracie used it to dominate the early UFC tournaments. The object is to put your opponent in a submission hold that either knocks them out or inflicts so much pain that they have to submit.
Share this article
Related Posts