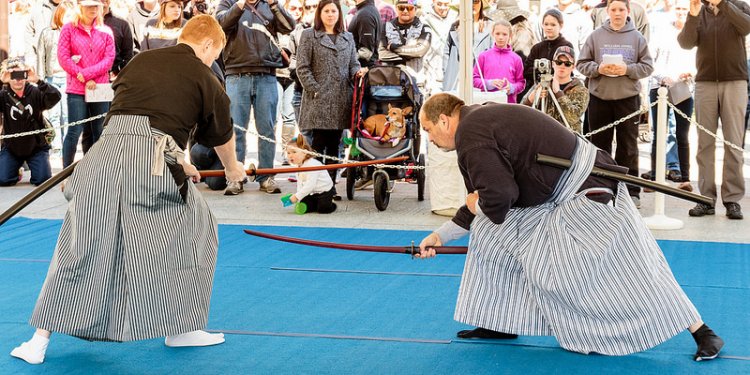 East Nashville Martial Arts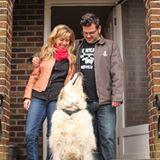 All of us at ENCA are committed to bringing the benefits of acupuncture to as many people as we can treat. We believe that everyone should have access to this beautifully simple, ancient, powerful medicine, and we've seen that acupuncture usually works best with regular, frequent treatments. Price shouldn't be a factor when it comes to healthcare, so we want to make acupuncture affordable.
Practitioners
All of our practitioners have completed a Masters level education in acupuncture and Traditional Chinese Medicine, have passed a national certification exam and are certified in Clean Needle Technique. Our acupuncturists are all licensed to practice acupuncture by the Tennessee Board of Medical Examiners.
Alexa Hulsey, L.Ac.
Alexa Hulsey grew up in Memphis and almost lost her Southern accent after living in California for 9 years. She earned a B.A. in Religious Studies from Rhodes College in Memphis, and a Masters in Acupuncture and Traditional Chinese Medicine from Yo San University in Los Angeles. She was class valedictorian at Yo San and graduated with highest honors. After graduation, she served as the university's Assistant Academic Dean and was a faculty member. She also completed a post-graduate externship in Chengdu, China.
Alexa is licensed to practice acupuncture in Tennessee and California, and is an NCCAOM Diplomate in Oriental Medicine. She loves teaching and encouraging other acupuncturists to adopt the Community Acupuncture model, and she works with the People's Organization of Community Acupuncture (POCA) as a volunteer and Clinic Success mentor. When she's not treating patients, she enjoys reading, knitting, playing the piano, singing with Nashville in Harmony and amateur worm farming.
Trey Brackman, L.Ac.
Trey learned of the benefits of acupuncture in 1991, while studying martial arts with the owner of a Florida acupuncture and Chinese medicine clinic. In 1996, his mother was diagnosed with lung cancer. She chose to use acupuncture, Chinese herbs and a macrobiotic diet to cure her cancer, and continues to be cancer free today.
Inspired by this personal experience, as well as seeing others achieve wellness at the Florida clinic, he moved to Albuquerque, New Mexico to earn a Masters of Science in Oriental Medicine from the International Institute of Chinese Medicine. He earned his Masters degree in 2003, and began his practice in New Mexico. He returned to his hometown of Nashville in 2007 with his family.
Trey is also NCCAOM Certified in Oriental Medicine and Chinese Herbology. Trey and his wife Jenny have two sons and a daughter. When he is not spending time with them, he enjoys reading, camping and martial arts.
Jenelle Girard, L.Ac.
Jenelle Girard attained her Masters Degree in Acupuncture and Traditional Chinese Medicine from Yo San University in Los Angeles. While at Yo San she had the opportunity to work with patients at Being Alive, an HIV outreach center in West Hollywood, CA, as well as in the chronic pain department at Venice Family Clinic in Santa Monica, CA. She worked on a Holland America cruise line ship as the acupuncturist on board, treating conditions ranging from chronic pain and arthritis to insomnia and anxiety. In her spare time Jenelle enjoys playing with her daughter Coralie, going on long walks, reading, yoga, listening to live music, and although a super beginner, is a lover of swing dancing.
Jessica Smith, L.Ac.
Jessica Smith grew up in the beautiful Appalachian mountains of Western North Carolina. One day she started to get really bad shoulder pain that would not go away. After going to the doctor, chiropractor, as well as other modalities she could not find relief. Then she decided to give acupuncture a try and her shoulder started to feel better. After frequent acupuncture treatments the pain was gone and her quality of life dramatically improved. This natural healing inspired Jessica to move to Los Angeles, California to get her Masters degree in Traditional Chinese Medicine at Yo San University. Since graduating she has practiced acupuncture in Los Angeles as well as two years aboard Princess Cruise ships. Jessica dedicates her life to helping others find health and well-being through acupuncture. She treats all kinds of conditions. She is NCCAOM certified as a Diplomate of Oriental Medicine. Jessica is a fully licensed acupuncturist and Chinese herbalist. She has also trained in western herbs at Appalachia School of Holistic Herbalism in Asheville, NC.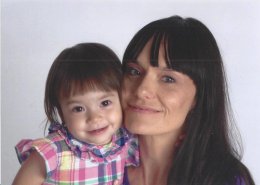 In her free time Jessica loves being in nature, traveling, and eating good food. She is excited to be at ENCA and is happy to be part of the community.
Rebekah Eggar, L.Ac.
Rebekah Eggar comes from a family of people who are passionate about providing education and helping people. She earned her Master's in Acupuncture and Oriental Medicine at Pacific College of Oriental Medicine (PCOM) in Chicago, graduating with honors with over 3, 500 hours of classroom and clinical training. While at PCOM, Rebekah focused on treating patients community-based health settings, including externships at Chicago Women's Health Center, a sliding scale clinic providing healthcare and education to the community, and Project Vida, an HIV/AIDS prevention and service center in Chicago's west side. In her free time, Rebekah loves hiking, kayaking, camping, and exploring local forest preserves, and entertaining her many nieces and nephews.
Courtney Fabio
Courtney Fabio moved to Nashville, TN in 2011 with her husband and kitties after spending most of her life in Los Angeles, and a long history in the music business. When not at ENCA, she loves music, art, and testing her baking experiments on the ENCA staff.
Joni McKeown, ADS
Originally from upstate New York, Joni has lived in various parts of the country for a number of years, but now proudly calls Nashville her home.
In addition to being an Administrative Assistant and Receptionist at ENCA, Joni is also certified in the state of Tennessee as an Acupuncture Detoxification Specialist (Auricular Detoxification Acupuncture).
Outside of the clinic Joni enjoys creating music with her husband Robert, as well as painting, reading, traveling to Europe, gardening, and enjoying great food. They both also enjoy spending time with their Pyrenean Shepherds.
Amber Robertson
Amber is a board certified Integrative Nutrition Health Coach. She has been an active participant in the East Nashville business community since 2006, most recently as the founder of Bliss Holistic and Nashville Kitchen Coach. When she's not at ENCA, Amber is busy teaching cooking lessons, leading holistic health and wellness programs, and working with students through the Institute for Integrative Nutrition.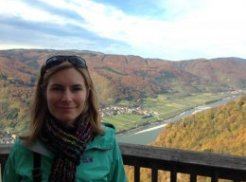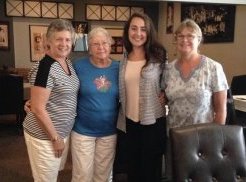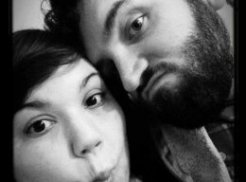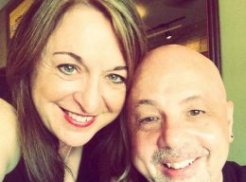 See also:
Share this article
Related Posts