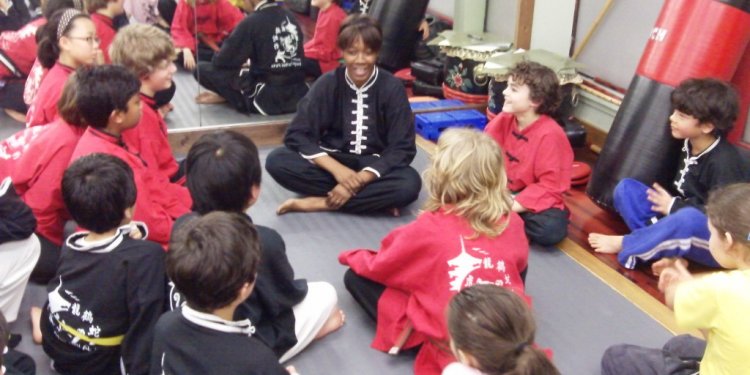 Bellevue Martial Arts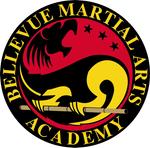 TRADITIONAL TAEKWONDO
Korean Martial Arts & Self-Defense
TAE KWON DO is a Korean martial art of kicking and punching. It is an excellent self-defense system and a complete fitness program for all students, ages 5 to 60. TKD training is perfect for improving the entire being - a stronger, healthy body, a more focused mind and improved confidence and character. It is not just a simple exercise or a seasonal sport. Consistent training and diligent study of martial arts is a life-changing process and rewarding.
For Men and Women, martial arts training is an excellent method to "releasing stress" and get in excellent physical shape at the same time. Additional benefits includes improving coordination, balance, flexibility, circulation, strength and endurance.
TAE KWDON DO training is the best, if not one of the top, activities for children and teens! Our TEAM of competent and highly experienced instructors will guide and encourage students to excel with their school work, increase self-esteem, and improve focus and concentration. These are extremely valuable skills for any student. School grades are also an important prerequisite in preparing the student for their coveted black belt. Black Belt examinations are generally 4-5 hours, testing the student's years of practice, skills and knowledge of the fighting art. Black Belt is a symbol of excellence in all areas of a student's life - inside and outside the Academy.
For those that have higher aspirations, we offer the BMAA Competition TEAM. In addition to our general training program, we have a Competition TEAM lead by Senior Black Belt Instructors. For over 18 years, TEAM BMAA has competed in many regional, national and international open martial arts tournaments. BMAA is one of only few martial arts schools in Washington State that encourage competition as an added benefit to its students.
No short cuts here! Just hard work, dedication and commitment to become the best you can be.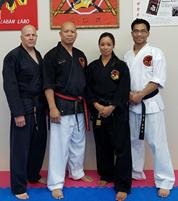 TAEKWONDO TRAINING TIMES
Monday (Kids, ages 5-12): 5:30 - 6:30pm, Monday (Teens/Adults): 6:45 - 7:45pm
Tuesday (Beginners): 5:30 - 6:30pm
Wednesday (Kids, ages 5-12): 5:30 - 6:30pm, Wednesday (Teens/Adults): 6:45 - 7:45pm
Thursday (Int/Adv): 5:30 - 6:30pm

Teresa Tolonen, Student & Parent (Bellevue, WA)
Both my daughter and I are students of Tae Kwon Do at Bellevue Martial Arts Academy. My daughter has been with the academy since 2003 when she was 5 years old. She was full of energy but lacked the discipline and self-control. Since she began 8 years ago, she has achieved her Black Belt, participated in competitions and found a love for the art of weapons. While watching her develop, I decided three years ago to join her when she moved into the adults classes. I have always loved martial arts and found I was in need of training my health and body. I have since found the confidence and strength I did not have before. I have now advanced to a Red Belt level and look forward to earning my Black Belt in the next couple of years and achieving my ultimate goal of becoming an instructor. I also enjoy the Kick Boxing Workout (Ultimate Fitness) training offered on Friday evening. My daughter is now starting Arnis classes in addition to Tae Kwon Do. We are truly blessed to have found Bellevue Martial Arts Academy! Master Hufana and his family truly care about each student and what is needed to make that student successful. The academy is not just a school, it's our family! Connie Anastasi, Parent (Bellevue, WA)
My family has been with Master Hufana for 16 years. We now have 3 Black Belts. Vincent is the most recent to earn his black belt in December 2005. The values, morals and discipline that have been instilled in all my 3 boys from their training and friendships are invaluable. We have been through many changes with the Academy, moving to a new location and changes in students and instructors, but the core values still remain, discipline and self respect. The Taekwondo training has helped my children be more self-assured. Having trained and tested for their black belts has proven to them that they can succeed in tough situations and have the stamina to keep going even when you body feels like it wants to give up - your mind stays clear to the end of task. I could not have asked for a better place for my kids to be or a more committed instructor for them. Master Hufana and his family are more than just Taekwondo instructors, they care about the kids and their success in all aspects of their lives (school, home, family and friends). This is a family!
Share this article
Related Posts