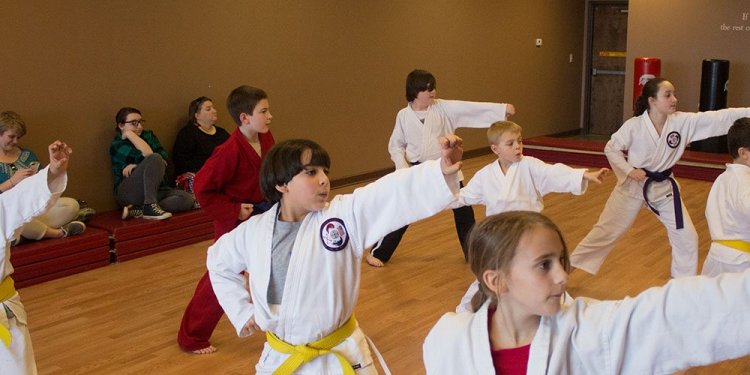 Youth Karate
A positive classroom environment is essential to a child's ability to learn. At Thousand Waves we present karate to children as a body, mind, and spirit practice. The mental and physical elements of Seido Karate improve their fitness, concentration and coordination. They also learn the Five Fingers of Self-Defense, including age appropriate skills for dealing with bullying and other forms of violence.
We are committed to maintaining a classroom culture of discipline, cooperation, and respect where young people can practice asserting themselves, taking on leadership, working as part of a team, and solving conflicts non-violently, while they become fit and learn skills to keep themselves safe.
Throughout its history, Thousand Waves has been at the forefront of developing martial arts and personal safety curricula for children. We provide learning experiences that are age and developmentally appropriate. The spirit building and non-competitive environment at our Center enables every child to be proud of doing their best and feel successful with their effort.
The skill building Seido Karate syllabus introduces material through a step by step process. Students' effort and progress is rewarded through a ranking system of earned patches, belts, and certificates. When a student has memorized the curriculum and demonstrated commitment by taking the required number of classes, they are invited to promote to the next level in a celebratory public recital.
About 300 children currently study martial arts at Thousand Waves. Nearly 50 youth and teens younger than 15 have trained the five-plus years required to earn the junior black belt. Two of our senior adult black belt instructors, now in their mid-20's, began training in the children's program when they were six and 10 years old.
Thousand Waves is truly a school where children grow up together and become positive forces within their families and communities.
Free Trial Class
Inquire using the form below or call us at 773-472-7663 to set up a free trial class. Your child will be in a small group with other visitors and our newest members, and an instructor will take them through the basics and answer questions about Thousand Waves and our programs. We require a parent or guardian to be present during the trial class.
We assign multiple teachers to each children's class, ensuring low student-teacher ratios and plenty of individual attention to help new students succeed. This enables us to ease each new child into training slowly and safely. You do not need to have any previous karate experience or to be in good physical condition. Classes are interchangeable, so you can participate without locking yourself into a fixed schedule.
Share this article
Related Posts