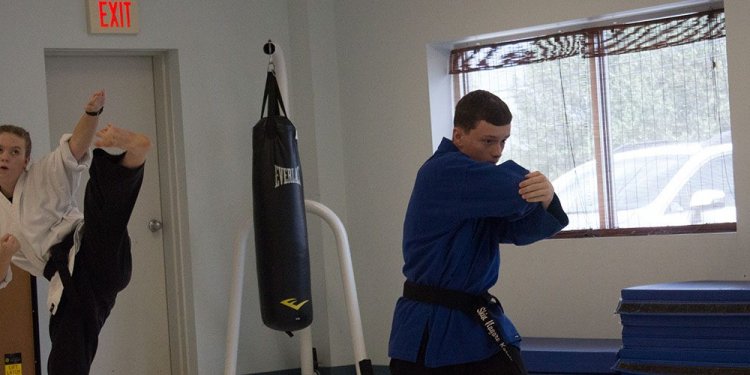 Karate and Jujitsu
Aikido is not a good addition to anything. Aikido is a complete budo and a specialized (thus, incomplete) martial art.
That's to say Aikido does give you all means for your psychophysical development as a budoka (m.a. practitioner). At the same time, Aikido technique is very focused and thus:
there is no direct linkage between dojo technique and self-defense application
many things are missing or almost missing (ground wrestling, kicks, etc).
While your karate experience may give you some of the tools you'd miss from aikido practice alone, you still may be find yourself missing something.
Jujitsu is wholly different beast. There are traditional schools and modern schools, but - usually - the practice covers a much wider technical spectrum than aikido. Its value as a form of "budo" practice, though, varies much from dojo to dojo.
My advice is to clear up your goals: if you're looking for self defense, you may find yourself better with jujitsu or even consider something different like kali, jeetkunedo, and alikes.
Aikido provides something much different and deeper and you should perhaps not embrace it if not interested in it as itself. But trying never hurts.
Share this article
Related Posts