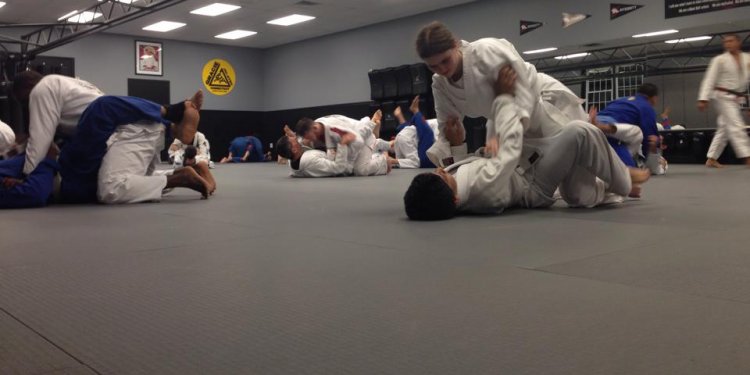 Jitsu, Karate
How much are your classes after the "Getting Started" offer?
After coming in for your initial class we will discuss what your goals are, help you choose the program that fits you or your child's needs and give you your pricing options as far as continuing after the time period included.
Do you have classes for women?
ABSOLUTELY!! Most women enjoy the karate based adult program for the awesome self-defense and fitness it provides.
At what age can children begin karate?
Age 5.
How do I know my child is safe at this school?
All of our instructors pass an intensive instructor certification program and participate in weekly trainings that focus on quality training as well as your child's safety. In addition; ALL of our employees pass a pre-employment background check, drug test, and we are the only location in the area that requires random drug testing.
What type of martial arts do you teach?
Our Karate program is grounded in Kenpo while our Jiu Jitsu program is Brazilian Jiu Jitsu.
Am I too old for Karate (or Jiu Jitsu)?
NO! You can start at any age and we have students of all ages currently participating in our programs.
What is the difference between Jiu Jitsu and Karate?
Jiu Jitsu is wrestling (ground) and karate is striking and self-defense (stand up). At Warhorse our students do both.
Is there equipment required?
Yes, there is required equipment - you can purchase everything you need for your selected program at the time you begin classes or you can purchase it as you go. We will help you get exactly what you need! Our liability insurance requires that all equipment be purchased from and inspected by us for yours and your child's safety.
There is an upcoming auction at my school, can you make a donation?
We would love to! Please see the front desk for availability.
And take advantage of our online special.
FIGHT FOR WHAT IS
Share this article
Related Posts