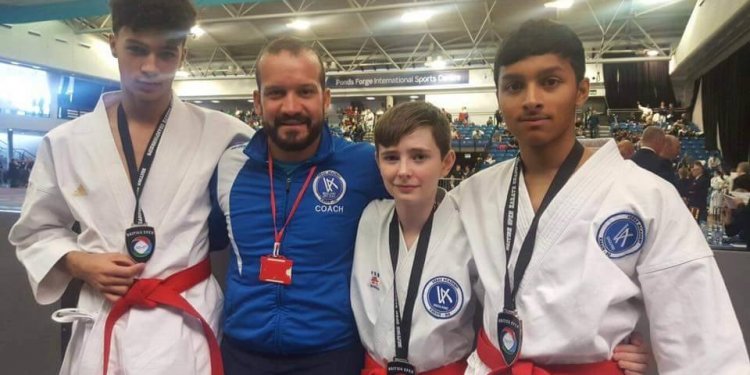 International Karate Championships
Disrupt - International Karate Championship (Net 7")
Our first-ever release on JAHTARI is this NET 7", which indicates the start of
our label and the start of a series of NET-7inches at the same time. This
funny format is nothing else but a virtual single that should come as close as
possible to the feel, sound and look of a 'real' 7inch. That's why you see
some record-sticker-'photos' here, you have an A- and a B-Side and the sound
of a needle put on vinyl at the beginning and an infinite loop at the end
where the needle jumps is added to the tracks. So don't worry about your
turntable, it's just your computer playing the sounds!
INTERNATIONAL KARATE CHAMPIONSHIP is then a dub-version of one of my favourite
C64-game-soundtracks and one of Ron Hubbart's timeless masterpieces. (For
those of you who don't know what a C64 is anymore check out the article on it
and game music in general in our MAGAZINE section!) The melody haunted me for
weeks and I started to experiment around with it to put it into a dub context
which was a kind of complicated process but finally the result worked out in a
funny way.
HACHIME!
SIDE A
INTERNATIONAL KARATE CHAMPIONSHIP
04:01 (5.6 MB)
SIDE B

IK+ (version)
See also:
Share this article
Related Posts