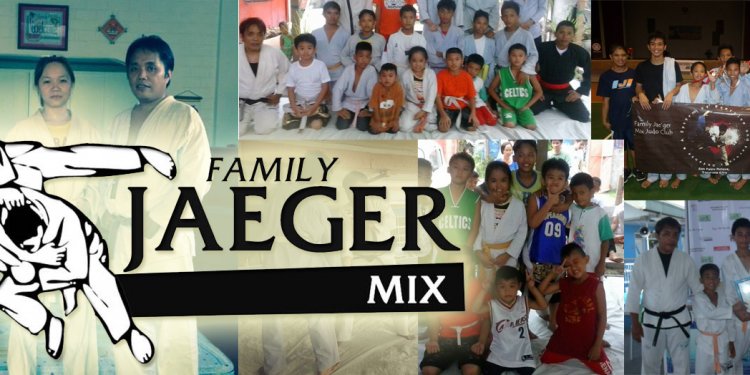 Creator of Judo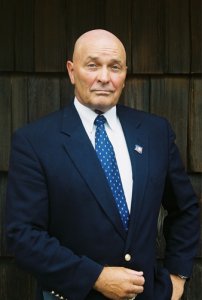 A tribute to a friend, mentor, our founder, and the creator of Verbal Judo
Dr. George J. Thompson was the President and Founder of the Verbal Judo Institute, a tactical training and management firm he based in Auburn, NY after two decades in New Mexico. Doc Thompson, aka "Doc Rhino, " had an eclectic background, having taught English on the High School level (4 yrs.), English Literature on the university level (10 yrs.), and served as a full and part-time police officer. Also a martial artist, he held Black Belts in Judo & Taekwondo, and Doc created the only true Tactical Communication course in the world. Dr. Thompson wrote four books on Verbal Judo, each analyzing ways to defuse conflict and redirect behavior into more positive channels. Through the Verbal Judo Institute and a group of highly trained instructors, the Institute still offers Basic & Advanced courses in the Tactics of Verbal Judo around the world.
Doc Thompson received his B.A. from Colgate University (1963), his Master's & Doctorate degrees in English from the University of Connecticut (1972), and he completed post-doctoral work at Princeton University in Rhetoric & Persuasion (1979). Widely published in magazines & periodicals, his training has been highlighted on such national shows as NBC, ABC, & CBS News, CNN, 48 Hours, Inside Edition, LETN, In the Line of Duty, and Fox news, as well as in the LA Times, NY Post, Sacramento Bee, and many other publications.
The Verbal Judo Institute has branch offices in Australia, Canada, Sweden, and a national Team of instructors here in the United States. Doc has taught over 1 million police officers, and his course is required in numerous states across the country. Although we have closed our connections with those once certified to lawfully teach in Spain and France we hope to reopen those markets at some point in the future.
On a Personal Note…
On a personal note, Dr. Thompson is survived by his wife, Pam and they are the proud parents of Tommy "Rhino" Thompson. He is also survived by two grown children, a daughter Kelly, and a son, Taylor. Doc, a survivor of throat cancer, returned to active teaching for many years after a series of very serious throat surgeries to save his voice. Dr. Thompson wrote Hammett's Moral Vision, the book publication of his doctoral thesis. In addition to the several books on Verbal Judo available there are also video and audio programs. All are a tribute to his thoughts and vision.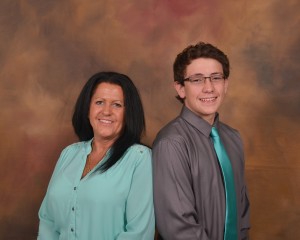 From the beginning of George's career, he was gifted with hats and patches from various departments where he taught. He kept every hat & patch he was ever given. After George and I were married, we had our later-in-life son Tommy. He is now 14 years old. George kept his collection in hopes of passing it on to Tommy, so one day Tommy would know the various departments that had taught his dad's material. This collection was also intended to show Tommy that Verbal Judo was literally taught all over the country. Unfortunately, after George's death, these memorabilia were stolen.
I am the widow of the Doc & mother to our son Tommy. I would like to ask those departments / agencies that ever had the privilege of taking a class from the Doc if you would be so kind as to send a patch or hat directly to Tommy. In his honor, I would love to frame all of the patches from the departments / agencies where George taught for our son.
Thank you kindly for your support, and for continuing the legacy of Dr. Thompson, aka "Doc" "Rhino".
Please send to:
Tommy Thompson
PO BOX 51417
Durham, NC
27717
Continuing on…..
We have lost a friend, mentor, and business associate. George Thompson's thoughts, his creation, and now his legacy will continue. This is the promise of those he left behind to guard it and still helping it to flourish. From Lee Fjelstad and the Verbal Judo Family of Mike Manley, Doug Haig, Steve Wopershall here in the United States, William King in Australia, Darcy Pennock in Canada, Don Gold in South Africa, and Bo Munthe in Sweden
The Five Universal Truths
For the last thirty years of his eclectic life, "Rhino" Thompson crisscrossed America with a message the world desperately needs to hear – a message of tolerance for other human beings and our outer differences and his last chapter and to find common ground with Five Universal Truths.
1. All people want To be treated with dignity and respect.
2. All people want to be asked rather than being told to do something.
3. All people want to be told why they are being asked to do something.
4. All people want to be given options rather than threats.
5. All people want want a second chance when they make a mistake.
This global perspective promoting universal respect, tolerance and forgiveness can connect all people, everywhere. We need a vehicle to develop understanding, and using our words for a defined purpose can create the forward momentum toward an ultimate goal.
Share this article
Related Posts