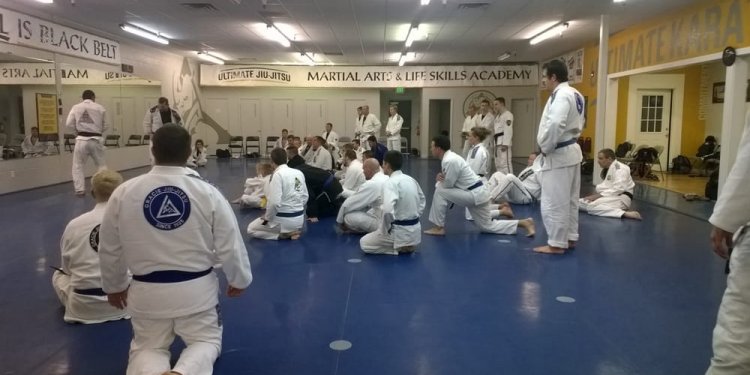 Karate and Jiu Jitsu
Our Juniors martial arts program helps children to understand self-defense, focus and discipline in a safe, fun, active and cooperative environment. We understand that the early years of personal development create the foundation for a lifetime, which is why our classroom is built around both the physical and life skills children need to grow up into responsible, attentive, compassionate adults.
Safety First
Safety is our first concern, so children learn from their first day to engage with other students as partners, not opponents. There are no tournaments, competitions or contests setting one child against another. Instead, we emphasize the confidence that important life skills like gratitude, courtesy and collaboration can bring.
We underscore the basic skills of self-defense and non-violent conflict resolution throughout our curriculum, which means kids learn how to communicate confidently to avoid dangerous situations with both peers and adults. Our innovative and comprehensive child-safety programs include modules to educate our students and their families about stranger-dangers (understanding and avoiding threats and lures ) and bully-busting (avoiding and neutralizing negative peer influences and pressures).
Brooklyn Brazilian Jiu-Jitsu's teaching methods have been specifically designed to accommodate younger students for whom focus, attention and discipline are important. Using key principles drawn from child development specialists and experts in child education, we create a classroom that is stimulating, challenging and inspiring—a mix of fun, task-focused activity and skill-oriented techniques to improve gross motor skills, coordination and agility.
Character Building
Students don't just learn about life skills and martial arts values in our classes —they actually experience them each day, and are taught how to apply them in their daily lives. The results at home, at school, with friends are amazing. And we are proud that, as a result of our emphasis on character development, parents regularly tell us that the children in our program are the kind of kids they want their kids to have as friends.
Share this article
Related Posts