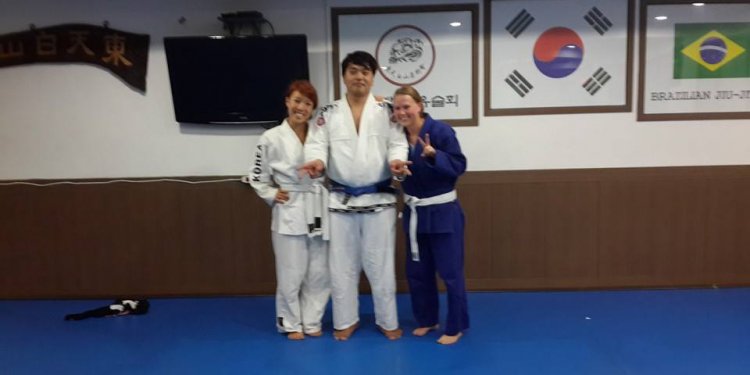 Jiu Jitsu Korea
I've been asked several times by people new to Korea as to which gym they should join. I find myself giving the same advice consistently, so I thought I'd post it up here. Hopefully you'll find it helpful!
If you are going to train in Korea, I recommend you join the Korea Jiu Jitsu Facebook Group, which is very cool and not affiliated with any particular alliance. One of the guys made this map of Jiu Jitsu academies near Seoul. One option is simply to choose the academy closest to you, but if you're in the heart of Seoul, you have several choices.
If you're a soldier stationed at Yongsan, you can grapple on Yongsan, but from what I understand, it's not a structured class, more of an open mat. There's a Yongsan Grappling Facebook group.
Aside from that, my two general recommendations to people are usually to either join Korea BJJ Academy or a John Frankl affiliated gym. Yes, there are other affiliations, but these are the ones I'm most familiar with.
Why Korea BJJ Academy? It's headed by Hee Sung Lee, 1st degree black belt, who was one of the first Koreans to become a black belt. He's promoted up to brown, and has several good upper belt students – several purples, browns, etc. So if you are a brown or purple belt, you've got more chance to roll with people better than you. This is, I believe, the oldest academy in Korea, which is why they have a higher amount of upper belts.
Why John Frankl? The instructors at John Frankl schools are all students of John Frankl. Most of them are run by black belts. Each of these schools is newer because his students went forth and started their own academies rather than all staying in one location. However, in order for the instructors to continue improving, there are weekend team trainings at Apgujeong available FREE for JF students, and there are regularly 4-5 black belts, several browns and a large number of purples who train. The weekend classes are usually taught by John Frankl or Steve Capener, and it's one of the few times in Korea when you can train with black belts as fellow students.
I also appreciate that in the JF academies, the teachers generally pair the students for sparring. My first academy did not, and I often felt like an outsider, or like the ugly girl at the dance that no one wanted to dance with. When the instructor chooses for you, it alleviates that, and people don't refuse to roll with you. It's a small thing, but a good thing and promotes teamwork rather than small cliques.
Most of the schools I've been to in Seoul have had a wonderful comradery and have promoted a teamwork and gym rolling rather than super competitive, aggressive style of rolling. I had a bad experience at one gym, but I'd prefer not to write about that here. You can message me if you need details about that.
I wouldn't be too worried if the class is all in Korean. There are a lot of expats who train in Korea, so the instructors and students are used to people who can't speak Korean. In general there are usually a couple of bilingual students, so if you need a translation you can usually find one. I also find that the instructions are physically clear. My instructor teaches in all Korean, but I don't have trouble following his directions.
Share this article
Related Posts