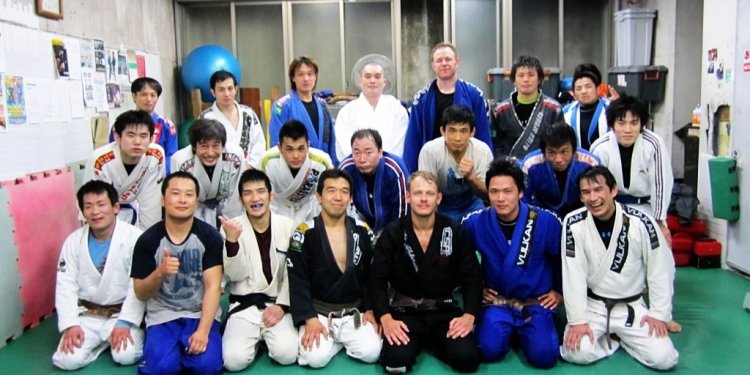 bjj japan
Biography of Mitsuyoshi Hayakawa
Mitsuyoshi Hayakawa started Brazilian jiu-jitsu (BJJ) 1996 at a Carley Gracie affiliated school. Even though he was over 20 years old and had no experience in any type of Martial Arts or athletics at that point, his talent in BJJ blossomed very quickly. As a result, he won the all Japan BJJ open tournament 2 years in a row (1998 and 1999). By this time, there was no competition for him at national level, which led him to practice and compete overseas.
Mitsuyoshi joined and practiced at the Alliance academy in Brazil. In 2002 he won Rio de Janeiro cup and was promoted to a black belt by Alexandre "GIGI" Paiva (one of the founders of Alliance). Thus, he became the first Japanese athlete to receive a black belt at Alliance. In November 2002, he beat Yuki Nakai who is known as a Japanese BJJ pioneer in all Japan BJJ open tournament. As a consequence, he was considered the "No 1 in Japan" among the BJJ community.
In 2004, he founded Tri-Force Jiu-Jitsu Academy to realize his dream about teaching what he thinks is the ideal method of BJJ. As well as being a great BJJ instructor, he has a vast knowledge of self-defense. He does seminars all over Japan hoping to promote BJJ. Currently, as well as being a competitor, his focus with teaching is to create BJJ players who can expand the Tri-Force network.
Best fights
vs Marco Barbosa (Pro BJJ 2005)
vs Yuki Nakai (Pro BJJ 2004)
See also:
Share this article
Related Posts