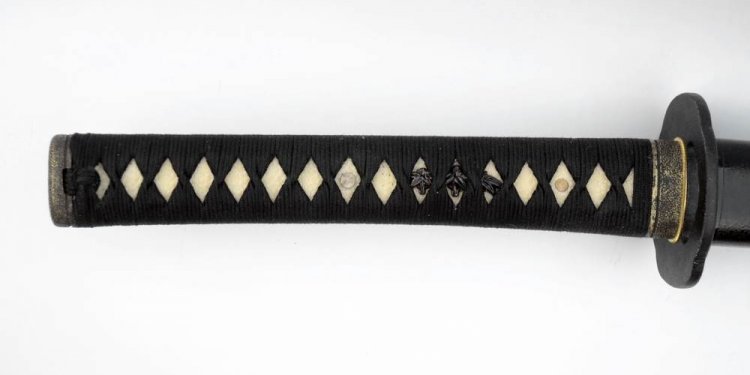 Two Rivers Aikikai
Two Rivers Aikikai offers several types of classes.
Description of Classes, and follow the schedule.
Click here to download our schedule as a file (95k) for printing in landscape mode.
Click here to
download our current fee schedule
as a file (62k).
The schedule below is current as of December 13, 2016.
Children's Aikido classes are cancelled for Saturday December 24th and 31st.
Please join us for our Annual Holiday Class for Children and Adults on Monday Jan. 2, 2017 from 2:00 to 3:15 p.m.
Description of Classes
We keep training.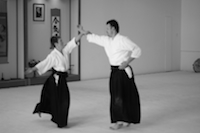 photos by Stuart Pieloch

Beginners - Four Week Beginner Session runs from Jan 5th to 31, 2017.
For the beginner with 3 months experience or less, we offer small classes with experienced instructors who will guide you through the fundamentals of stretching, rolling, footwork, body position and etiquette. Our next 4 week Beginner Session provides instruction in 3 classes per week starting The 30 minute classes are on Tuesdays and Thursdays at 5:30 pm and Saturdays at 10:30 am. You can practice at your own pace, ask questions and get to know other beginning students. Instructor Lynn Marshall and assistant instructors Teri Pierson and Michael Boeder coordinate their classes so that you will get consistent and well thought out instruction. At the end of the 4 weeks, most students will be prepared to move on to our Basics Classes. If you would like to join one of our beginner sessions, please visit the dojo to watch a class and register at least one week before the session starts. For a detailed list of objectives of the beginner program, click here. Beginning students are encouraged to attend Open Mat. (see details below) Cost for the 4 Week Session is $125 for teens and adults which includes instruction for 1 month, a practice uniform and the registration fee. Couples and friends who register together receive $10 off their fee for the 4 week session.
Upcoming beginner sessions will start March 2, 2017 and May 2, 2017.
Basics Classes
In our Basics Classes, which are open to all students, techniques and ukemi (taking falls) are broken down to their foundations and practiced methodically. In these classes, advanced students practice with less experienced students. We all learn a lot from each other. Understanding body structure and mechanics is an important part of gaining proficiency in Aikido. Since we all have different body types, we move and react in a variety of ways. Because of these differences, advanced students can learn a lot from the beginning students.
Please note that Saturday's Beginner and Basics classes merge into one 90 minute class. Early on in the beginner session, the beginners will have a chance to bow out after approximately 30 minutes. Once they learn their forward and back rolls, they may remain on the mat for the entire class.
Go back up to the schedule.
Dynamic Aikido
Dynamic Aikido classes give us a chance to practice at a faster and more flowing pace. We still concentrate on the basics, but we might practice with tanto (wooden dagger) or with multiple attackers. We try hard to keep track of our centers and our ki. Maintaining good posture throughout the technique is important for both nage (the person doing the technique) and for uke (the person being thrown or pinned). The circularity of the technique becomes more evident as we learn to keep moving without hesitating from beginning of the attack to the end of the throw. These classes are open to students comfortable with their falls.
Open Mat
Open mat is not a formal class, but a time for students to practice techniques, ukemi or basic movements like tenkan, tenshin or enten. Students can practice alone or with other students. An instructor is available for answering questions and guidance. This is a good time to work at your own pace. Beginners can work on stretching and getting into better shape. Students often use open mat to practice for tests. Although this is not a formal class, proper etiquette is required.
Go back up to the schedule.
Bokken & Jo
Weapons classes are open to all students who have learned forward and backward rolls with Koyanis Sensei's approval. We practice with Tanto, Bokken (wooden sword), and the Jo (wooden staff). These classes may include Jo Tori & Tachi Tori (take away techniques), Bokken Suburi (solo and partner practice), Jo Kata (solo and partner practice), Kumi Tachi and Kumi Jo.
Iaido
Iaido is a non-combative physical and mental discipline based on the prescribed use of the Japanese sword. Practicing Iaido helps one polish the self with a combination of control and flexibility of mind and body for a particular situation at a particular place in time. Koyanis Sensei's permission is required for observation and participation. Practice is centered on Muso Shinden Ryu Iaido, though several additional series are studied. Please visit our About Iaido page or the Kiyoikaze Iaido Federation website for a list of forms we practice and the testing requirements.
Go back up to the schedule.
General Information
Instructors will open the dojo at least fifteen minutes before the beginning of class. Visitors are encouraged to observe classes and ask questions. After observing an Aikido class at Two Rivers Aikikai, you may try a beginner and basics class at no cost to help you get a better idea of what Aikido can do for you.

Rules of Practice at Two Rivers Aikikai
You may download our Rules of Practice as a file (34k).
Every student and instructor has the responsibility to cooperate in creating an atmosphere of harmony and respect and a spirit of pleasure and enjoyment in the dojo.
Respect O Sensei's teachings as interpreted by all instructors at Two Rivers Aikikai. Show respect the dojo, your training tools, your fellow students and yourself.
Receive instruction and sincerely follow the instructor's directions to the best of your ability. The aim of Aikido is to develop the truly human self. There is no room for displays of ego, tests of strength, any kind of competition or intention to hurt or injure.
There will be no competition on the mat. Aikido is not street fighting. The purpose of Aikido is not to fight and defeat an enemy, but to fight and defeat your own aggressive instincts. Aikido is a tool to develop a better society through each individual's character development. Aikido ultimately makes violent behavior obsolete.
Before stepping onto the mat, please make sure that your hands and feet are clean and that your fingernails and toenails are trimmed. Do not wear any jewelry during class. Your gi should be clean and in good repair. Keep your jacket closed and your belt tied snugly during class. Keep a small washcloth tucked in your gi to wipe sweat from your face and wrists during practice.
Always be alert - not just to what is in front of you, but all around you. Pay attention to avoid accidental collisions. Be aware of your limitations and those of your partners.
Cleaning the dojo proper after each class is a part of practice. Follow the lead of your senior students or ask an instructor for a cleaning chore. Visitors are welcome to help with cleaning.

Go back up to the schedule.


Monthly Fees
Click here to download our current fees as a file (62k).
Two Rivers Aikikai has a $50.00 New Student Registration fee for adults and teens.
Two Rivers Aikikai is a nonprofit organization. Instructors are not paid for teaching, which is considered part of their training. Dues allow you to practice in unlimited classes. Seminar fees are not covered by regular dues.
Adults $80.00 for one month, $200 for three months or $400 for six months. Couples $140.00 per month, $340. for three months or $680. for six months. Children $50.00 per month for children ages 6 - 12
Registration fee $35 per family. Teens $60.00 per month for teens ages 13 - 17. The 4 Week Beginner Session is $125.00 Beginner
Special $125.00 for 1 month (includes 1 month membership dues, registraton fee and a gi)
$250.00 for 3 months (includes 3 months membership dues, registration fee and a gi)
Share this article
Related Posts