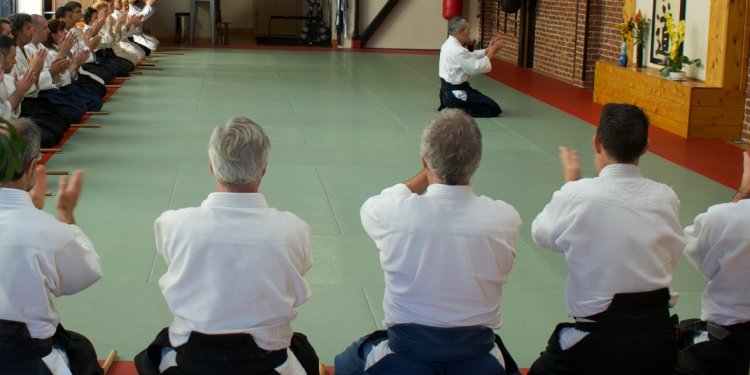 San Francisco Aikikai
I've started practicing in San Francisco Aikikai less than two months ago and I do enjoy it very much. I came without really knowing what Aikido is about and whether that is something I'd want to do and I am very happy that I came to our :) dojo to give it a try.
I have a background with some judo years ago and quite a few injuries that led to this several years long break in training. Safety was therefor a huge concern to me. I feel great seeing how every wrong move of mine is noticed (almost predicted!) by Joe Sensei and pointed out far before it can hurt myself or anyone else.
Another concern that I had was how I, as a beginner, would enter a class with people who have been practicing for a while. This has never been a problem. It does take time for me to start doing the techniques but Sensei or one of the advanced students would always gladly take the time to help me get it right.
I also want to mention the Monday class taught by Alesia Sensei. She explains things in a great, clear way and her joy and her passion for Aikido (which she has practiced for 28 years) are really catching.
People practicing in San Francisco Aikikai are of different levels and ages. The thing they all have in common is the way everyone is extremely friendly, welcoming and supportive. This does create a great and relaxed atmosphere (which doesn't make it less focused during the class!) Watching the faces is something very special - you can see how everyone is happy to be practicing here. Huge THANK YOU! to the teachers and the students of the dojo!
Share this article
Related Posts