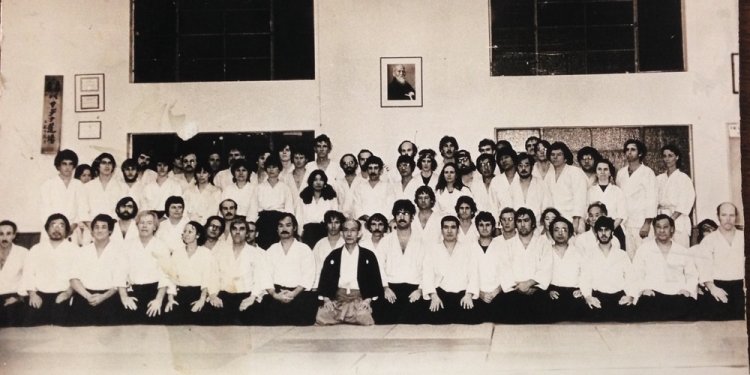 Pasadena Aikikai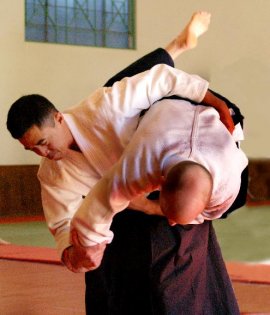 Ray Feliciano Sensei 5th Dan
BACKGROUND
Ray Feliciano, a 5th degree black belt, is the Chief Instructor of Pasadena Aikikai. He began his training in 1988 at Pasadena Aikikai. Shihan Francis Takahashi awarded him both shodan & nidan certificates (1st & 2nd degree black belt, respectively). Feliciano Sensei received his sandan, yondan and godan certificates (3rd, 4th and 5th degree, respectively) from Shihan Yamada.
In the past, Feliciano Sensei trained in Shotokan karate and other styles of aikido. Currently, he also practices and holds a black belt in Shorinji Kempo.
He attends UNITED STATES AIKIDO FEDERATION seminars throughout the year to enrich his aikido skills continually.
PHILOSOPHY
Feliciano Sensei's approach in martial arts is to delve into learning and addressing issues that stem from juho and goho aspects as well as groundwork. Juho usually refers to joint locks and throwing; whereas, Goho refers to striking arts.
Bobby Hewell
Bobby became acquainted with the wonderful martial art of Aikido in 1997, at the age of 19. His training as a white belt was spent under the instruction of Senseis Prentice, Moore, Pearson, Nicodemo, and Feliciano. Shihan Yamada awarded him the ranks of Shodan and Nidan. He believes that ideally, Aikido is practiced for life and developing proficiency in the Art positively impacts other aspects of one's life. Bobby strives for balance in his Aikido repertoire but is particularly fond of katami-waza and street application Aikido. He enjoys intense but joyful practice and also believes that the physical body must be properly prepared before the Aikidoka can truly comprehend the more important "internal" aspects of the Art such as the use of ki, extension, lowered center, and emptiness of mind.
->
Share this article
Related Posts