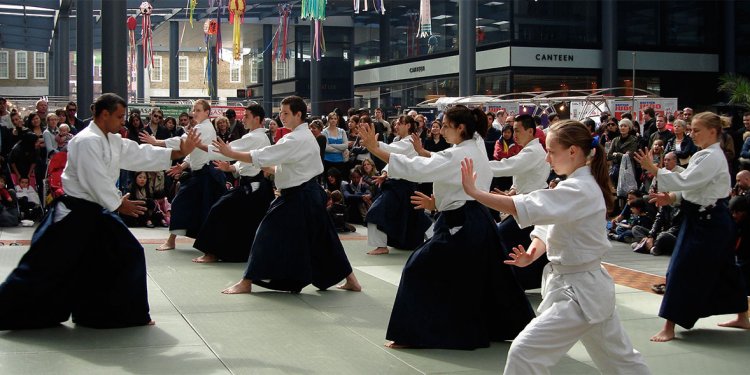 London Aikikai
Monday
Tuesday
Wednesday
Thursday
Friday
AM
7-8
Beginners & Mixed
PM
5-5:55
Children 5-9
6-6:55
Children 5-15
Children 10-15
Beginners
Advanced
Weapons
8:15-9:15
Iaido
Explanation of classes
Children: aged 3-15 - See Children and Young People
Beginners: Classes aimed at adult beginners with little or no experience
Advanced: Classes for experienced adult students of all other levels
Weapons and Iaido (Iai Batto Ho): Adult beginners and all other levels
Zazen (seated meditation): to be organised!
Spectators: Spectators are welcome on all days
Misogi practice is held twice a year, in January for the New Year and in April to commemorate the death of the Founder of Aikido. The object of Misogi is purification by practising intensively for an hour. A party is held afterwards and students are requested bring their favourite food and drink to share. Watch the dojo noticeboard for details.
Share this article
Related Posts