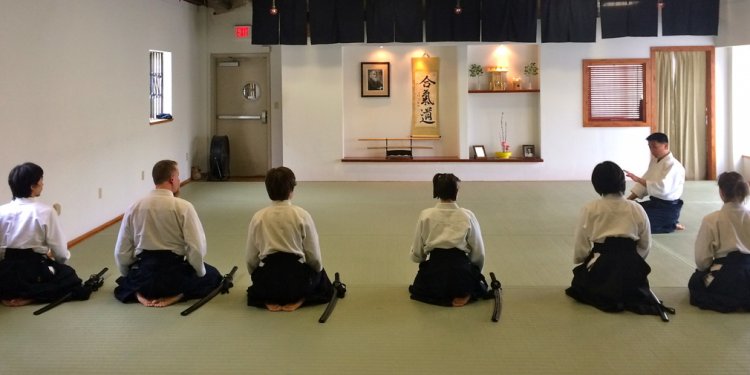 Boston Aikikai
Aikido is a dynamic, physical martial art that emphasizes fluidity and continuity of motion without sacrificing power. Aikido is practiced by men and women, young and old, and requires no exceptional fitness level to begin learning. In an aikido class, you can expect to both perform techniques and to receive them from other students - to take turns as "
nage
" and "
uke
."
At Boston Aikikai, classes begin with stretching and warm-up, and then progress through techniques. As you train, you will begin to notice and appreciate how these techniques build on each other, and share common concepts and movements. Class is taught by a USAF-certified instructor, and you will pair off with fellow students to practice most techniques. Boston Aikikai is a friendly environment in which to begin or continue training, as personal limits, boundaries, and injuries are always respected.
Classes at Boston Aikikai are appropriate for practitioners of any skill level, from the just-beginning to senior students. Beginners are welcome at any sessions or seminars, and visitors are always welcome to watch classes.
Share this article
Related Posts