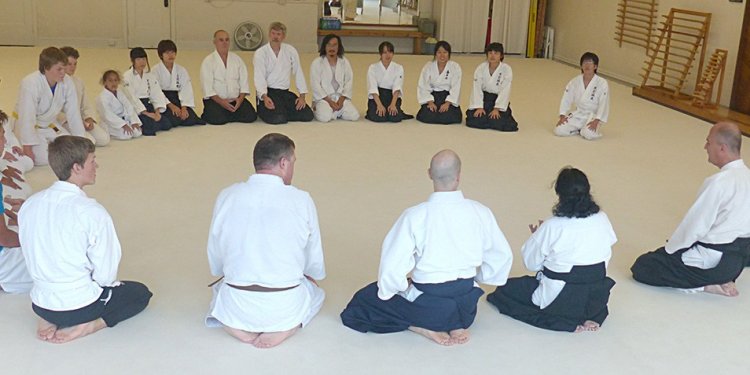 Twin Cities Aikido
Full Membership
The monthly dues for full membership are a low $60.00 per month ($30.00 per month for students).
This entitles you to attend as many classes as you wish. We are a not-for-profit organization so the dues go totally to paying the rent, utilities, and upkeep of the facility. No one is trying to earn a living through the dojo.
Special Offer: Print this offer out and bring to the dojo to receive 50% your first monthly dues.
In addition to the monthly dues, full membership includes joining our parent organization (the United States Aikido Federation, or USAF) which has an annual fee of $45. Once you join the USAF, you can track your hours, which count toward testing requirements.
The monthly fees for youth classes are $25.00 for the first child and $20.00 for the second child. A parent can join the youth classes for $25.00 per month.
Family Membership is $100. (Targeted at two adult members with children–any kids are free.)
Trial Membership
For people who wish to give aikido a try before becoming a full member, there is a $10.00 mat fee per class, up to a total of $60.00 per month.
Share this article
Related Posts