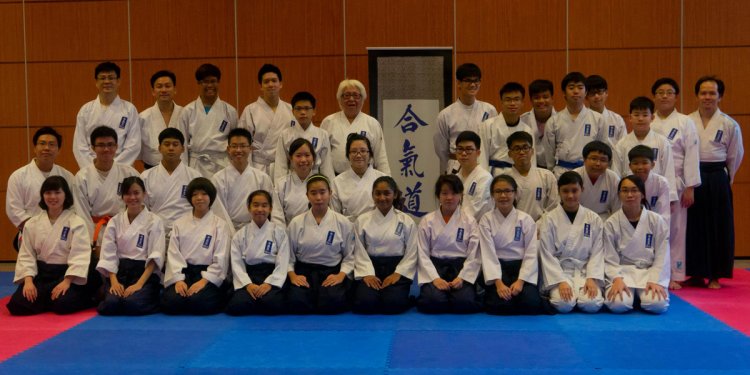 Singapore Aikido Federation
Our Chief Instructor – Freddy T.H. Khong Sensei (6th Dan)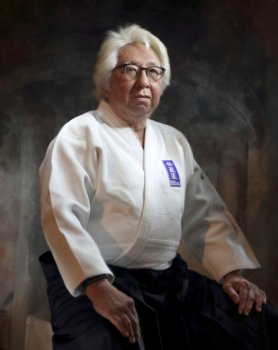 Prior to learning Aikido, Freddy Khong Sensei had trained in Wushu, Judo and Karate. It was in 1962 that Sensei first started Aikido training with a group of friends and subsequently joined the Singapore Aikido Federation (now defunct) under the guidance of Lee Meng Kum Sensei (Chief Instructor).
He was appointed Assistant instructor in 1965 and taught at the Singapore Aikido Federation Dojo, Raffles Institution and Duman High School. Between 1967 and 1969, Sensei taught at the MYMCA Stevens Road and Palmer Road. He also started the first Aikido class for children at the MYMCA Stevens Road.
Sensei was ordained as a Buddhist monk in Thailand in 1969. He then spent the next five years studying Buddhist philosophy, Meditation & nature therapy and Chinese acupuncture. He had travelled to Europe and America and was involved in missionary work and. While he was a Buddhist monk he served as personal assistant to the late Ven. Seck Hong Chuan, Chief Abbot of Phor Kark Temple and studied geomancy under Ven. Hong Chuan's guidance.
Sensei was graded Shodan (1st Dan) in 1977 by S. Endo Shihan at the MYMCA Stevens Road dojo. Between 1977 and 1982, while in Munich Germany, Sensei was the Senior instructor for Aikido at Budokan Sport center in Munich. He also taught Acupuncture and Breathing Therapy at the Institute of Natural Therapy Centre.
In 1982, Sensei returned to Singapore and continued teaching Aikido at SAFRA Bukit Merah. He also started Aikido classes for children. Sensei was graded Sandan (3rd Dan) by M. Fujita Shihan and co-founded Aikikai (Singapore) in 1987. He was elected Vice-president in 1988 and served until 2001. In 1988, Sensei started the first children Aikido class at the SAFRA Tampines dojo and subsequently spent more than a decade training and teaching children the art of harmony. Under his stewardship, the SAFRA Tampines dojo children aikido classes saw an unprecedented growth in student numbers since its establishment.
In 1999, the first adult and children Aikido classes at Bukit Gombak Community Centre dojo was established as an independent dojo. In the year 2002 was a milestone year in Sensei's career as an Aikido instructor when he formally established the Aikido Federation (Singapore) with the following dojos in Bukit Gombak C.C., Bukit Batok C.C., Buona Vista C.C., Bukit Batok East C.C., Raffles Town Club, Pillars Youth Centre and Siglap C.C.
Sensei was awarded Godan (5th Dan) by the Aikido World Headquarters at the Kagami Biraki Ceremony in January 2004. In January 2010, Sensei was awarded Rokudan (6th Dan) by Moreteriu Ueshiba Sensei Aikido Doshu at the Kagami Biraki Ceremony at Hombu Dojo Japan.
Share this article
Related Posts