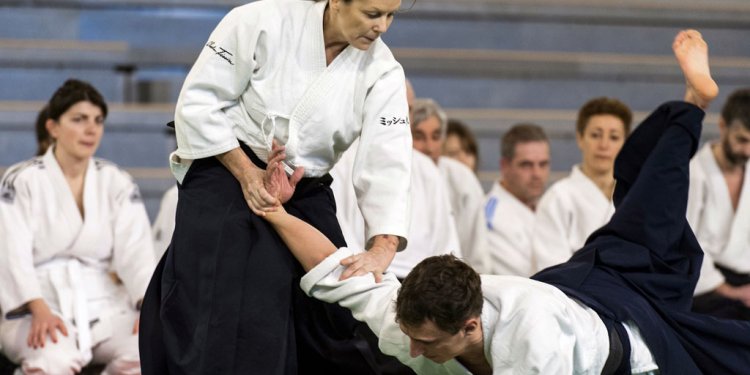 Pat Hendricks Aikido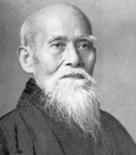 TEACHER LINEAGE
After intensive study of various swordfighting and jujutsu styles, Morihei Ueshiba became famous as one of the strongest men of Japan. In 1919, he turned towards the spiritual, pacifistic teachings of the Omoto religion and started to develop the Art of Peace. In 1942, in the midst of the chaos of World War II, O-Sensi named his new martial art Aikido. He moved to the small country town of Iwama, where he continued to practice, teach and refine Aikido until he passed away in 1969.
An Iwama native, Morihiro Saito started training in Aikido in 1946 and became not only a student, but a close confidant of O-Sensei for during the following 23 years. After the founder's passing, Morihio Saito was put in charge of the Iwama dojo and became the guardian of the Aiki-shrine. Today, he is also known for his books, his clear and structured way of teaching, and the organization of the huge number of techniques that comprise Iwama-Ryu Aikido.
Moriteru Ueshiba Sensei 4/2/1951 - Present Doshu Aikikai
Moriteru Ueshiba Sensei was born in Tokyo, the son of the second Aikido Doshu, Kisshomaru Ueshiba Sensei. He is the grandson of Morihei Ueshiba Sensei, the founder of Aikido. Moriteru Sensei assumed the title of doshu on January 4, 1999 following the death of his father, Kisshomaru Ueshiba. He assumed direction of Aikikai Honbu in 1986 and in 1996 became chairman of the Aikikai foundation.
Hitohiro Saito Sensei was born in Iwama, the son of the late Morihiro Saito Shihan Aikikai Shihan 9th Dan. Hitohiro Sensei was born into this great Aikido tradition and started training when he was seven under O'Sensei. He continued training under his father (Saito Sensei). Now, Hitohiro Sensi runs the dojo that he has founded, the Iwama Shin Shin Aiki Shurenkai.
Pat Hendricks started studying Aikido in 1974 with Stan Pranin and Mary Heiny. In 1976 she moved to Iwama, Japan, to study with Saito Sensei. For the next 30 years, she returned to Japan over 25 times, of which six years were as an uchi-deshi. She holds a Menkyo Kaiden (license of total transmission) in weapons certification from Saito Sensei. In 2014, Hendricks Sensei was awarded 7th dan and Shihan status by Aikikai Hombu dojo.
Hendricks Shihan is the Division 1 Head of the CAA (California Aikido Association). Her own dojo, Aikido of San Leandro, attracts students from all over the world.
Hendricks Sensei provides an autobiographical account of her introduction to Aikido:
I started studying Aikido in June of 1974 while a student at Monterey Peninsula College in Monterey, California. I had been interested in studying a martial art and found a course in Aikido being offered that semester. The instructor was Mary Heiny who was a Sandan at that time and had recently returned from studying in Japan.
It was during that semester of study that I heard about Stan Pranin who was teaching Aikido to a small group of students in his garage in Monterey. I studied with Stan Pranin until 1977 when we both moved to Oakland to study first with Bruce Klickstein and then with Bill Witt Sensei.
Later that same year I moved to Iwama, Japan, where I became uchideshi and a student of Saito Sensei. I returned to Oakland in 1979 and continued studying with Bruce Klickstein Sensei.
Over the next 28 years I returned regularly to Iwama for brief and long term periods of study with Saito Sensei. During this time I also earned my degree in Oriental Languages (with emphasis in Japanese) from U.C. Berkeley.
In 1984 I founded the Aikido of San Leandro dojo. In 1988 I embarked on a 6 month European tour, combining travel and teaching, before once again returning to Iwama for study as a long-term uchi-deshi.
I returned to Oakland and to my dojo in 1990. In 1992, at the All-Japan Demonstration in Tokyo, I was very honored to have been the sole uke for Saito Sensei's demonstration. I believe it was the first time for a Caucasian, certainly for a female aikido-ka, to have participated as uke for such a high-ranking teacher at such a high profile event.
Share this article
Related Posts