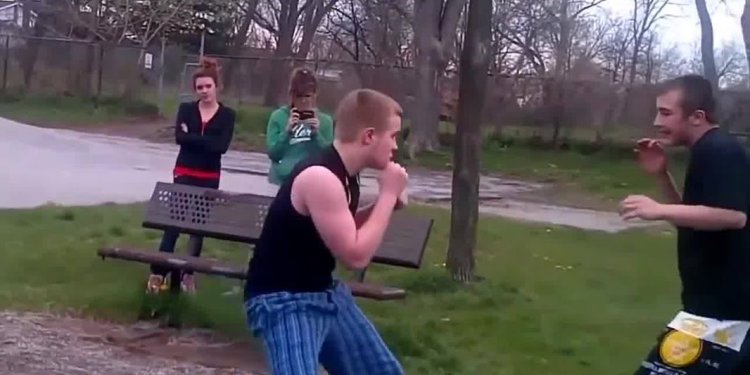 MMA VS Aikido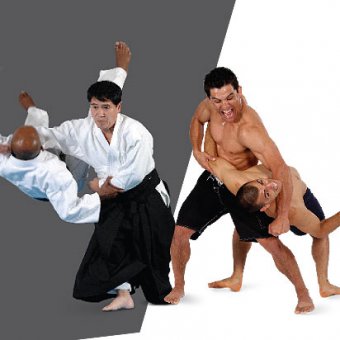 During the last 30 years or so, most aikido has gradually diminished from a martial art into little more than an art. The aikido introduced to the UK in 1955 by Kenshiro Abbe Sensei was traditional aikido that consisted of hard physical training, with kicking and punching as an integral part of its core syllabus. Strength work and running were also included, with classes involving between 10 and 200 push-ups on the backs of the hands, depending on one's grade. In many modern aikido styles there is little sign of that fighting spirit, as the martial aspect has given way to 'aiki love', with little exercise required other than jumping up and down and flapping the arms.
Much to the irritation of many in the aikido community, I am the only person in the UK with a serious background in traditional aikido who is also a professional cage fighter. I hold a Dan grade with the Ellis School of Traditional Aikido but I also train in MMA with Suleman Raja of the Prize Fighters Gym in Farnborough and do fight conditioning at the Fight Science gym in Aldershot with Nick 'Headhunter' Chapman.
Yet, while I have been vilified by some in the aikido community for my involvement in MMA, modern aikido also receives a great deal of criticism from the public, and more so from fellow martial artists. In my opinion, it is most often totally justified.
Lately there has been a great deal of interest in the transference of aikido technique and movement into MMA, since action movie actor Steven Seagal began sharing his knowledge with UFC greats Anderson Silva and Lyoto Machida. I admire Steven Seagal's 'positive' style of traditional aikido, as seen in his early training videos. On and off screen, Seagal has a strong, dynamic style of aikido that is very similar to that taught to me by my father, Henry Ellis, 6th Dan Aikikai, the last of the original UK aikido pioneers from the 1950s. Like my father, who is a direct student of the legendary budo master Kenshiro Abbe Sensei, Seagal Sensei is a man who shows aikido to be a martial art.
See also:
Share this article
Related Posts