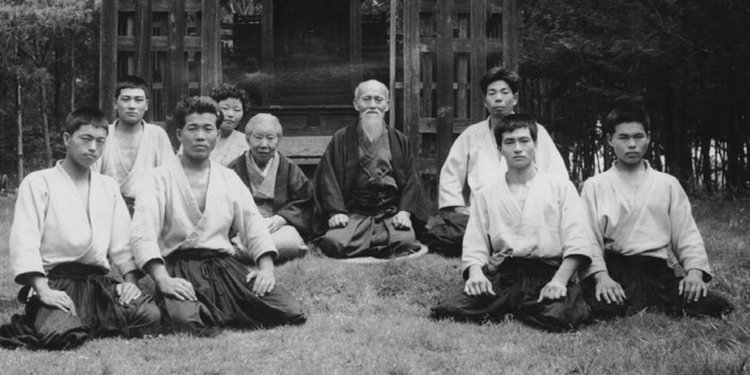 Michael field Aikido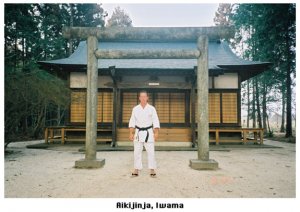 "Saito Sensei did not disappoint and I knew right away
that I needed to experience life at the dojo in Iwama!"
As I sat quietly in seiza next to Saito Sensei's bed, with Rie-san translating his words, a mixture of emotions ran through me. How could it be that Saito Sensei, a mountain of a man who seemed so indestructible, be so ill and stuck in bed? He will somehow beat this cancer and come back on the mat to teach, I thought.
As Sensei spoke, I could see Rie-san out of the corner of my eye fighting back tears. We had heavy hearts, but Sensei did not complain – he was more concerned about what was practiced during morning keiko (class), and he seemed pleased to hear the report.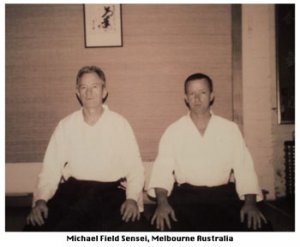 He looked at me and said, "Daniel san, suburi, suburi, suburi." Even from his bed, Sensei was still giving directions on the chores to be done around the dojo. I took this to heart, and today I still stress the same point to my students.
I remember thinking how privileged I was to be there, one-on-one with Saito Sensei, in this very personal and private moment. Even though cancer had ravaged his body and caused paralysis from the waist down, Sensei still radiated that unique energy and looked amazingly strong.
He also insisted that I share some juicy red strawberries with him. Tatoian Sensei had brought boxes of strawberries all the way from California; Sensei really enjoyed those strawberries! I was tasked with helping Rie-san, who was head uchi-deshi at the time, to refill the kerosene heaters at Sensei's house. One day as we were refilling the heaters, I heard Sensei querying who was there – Rie responded, "I am here with Daniel san", and that's when Sensei said "bring him inside!"
Share this article
Related Posts