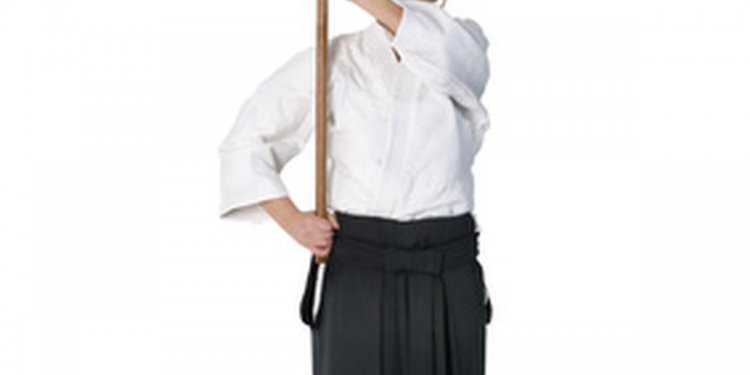 Learn Aikido online
Advanced Programs are for Aikido student who want to take their training to the next level.
We offer a number of programs, including weekend and online courses to further educate those students who are looking to get the most out of their Aikido career.
Please note that in order to participate in some of the advanced programs, there are prerequisites. If you have any questions, please contact us and we will respond to your inquiry promptly.
Kenshu
If you desire to get a black belt, then Kenshu is one program you do not want to overlook.
Kenshu is an advanced program that involves in-depth study of various aspects of Aikido.
Kenshu students can expect to learn the roots of Aikido, plus learn philosophical teachings on how to use Aikido off the mat to create peaceful outcomes in every aspect of their life.
These classes will also look at Aikido techniques in precision detail. You will have an incredibly firmer grasp on the art of Aikido when finished this 10-month program.
Students are also expected to complete a new off-the-mat assignment every month. These assignments are designed to push you out of your comfort zone and challenge you.
Features
Physical and mental conditioning
Focused, specific, and in-depth training
Learn budo philosophy and teachings
Assignments that will push you out of your comfort zone
Prerequisites
Aikido 7th Kyu or Higher
Commitment to one night a week training without exception
Online Courses
The online courses taught by Aikido Canada (normally only available to higher level students) will teach you how to apply Aikido principles in your everyday life.
Our courses provide you with materials, practical assignments, and instructions directly from Kevin Blok Hanshi.
You will receive a certificate in the mail once you complete an online course.
Please visit our website for Online Kenshu training at
Work from home
Audio recordings and lessons
Gain self-confidence and self-control
On Guard Defensive Tactics
On Guard is a system of training and courses originally designed and developed for the R.C.M.P by Kevin Blok (Master Aikido Instructor, Psychology Professor, Defensive Tactics Specialist, Security Consultant and International Use of Force Expert – U.S. and Canadian court certified).
Mr. Blok taught this system of control and defense to the R.C.M.P. for more than 10 years as a civilian instructor. Since then, On Guard has expanded and adapted to accommodate most everyone in the law enforcement, security and violent person management fields.
On Guard's most popular courses include Non-Physical Crisis Intervention, Benevolent Control and Violent Person Management, Ground Defensive Tactics and Standard CDT (control and defensive tactics). On Guard has become a widely sought out system of instruction and is recognized and approved by:
The Royal Canadian Mounted Police (R.C.M.P.)
The Canadian Police College (Ottawa, Ontario)
The National Law Enforcement Training Center (Kansas City, Missouri)
The Michigan Commission on Law Enforcement Standards
The Oregon Department of Public Safety Standards and Training
St. Clair College (Windsor, Ontario)
Share this article
Related Posts