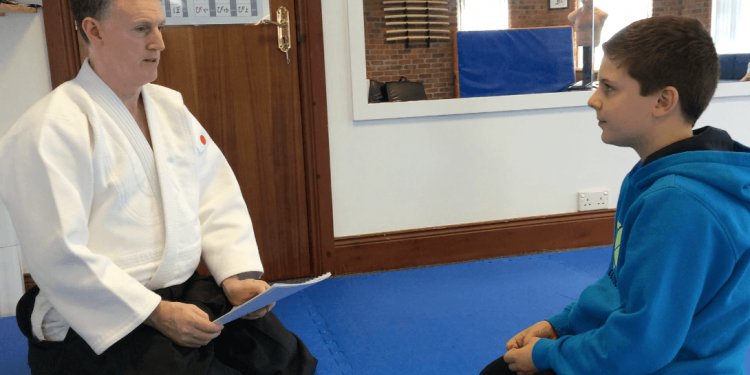 Learn Aikido in Japan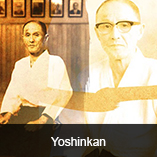 Aikido Yoshinkan Training Details.
General Course
This is the general course. Basic standing techniques, kneeling techniques, applied techniques, and weapons techniques are practiced.
Basics Course
This class is for beginners. From the basic stance up to the 4th kyu level are practiced.
General Senshusei Course
This class is recommended for those who seek intensive training and want to become stronger. Training is done alongside the International Senshusei.
Kenshu Course
This class is recommended for those who want to understand deeper into the techniques. Since the classes have only a few people, it is close to a personal lesson.
Slow Course
This is a class for beginners. Regardless of age, anybody can practice and enjoy aikido at a slow pace.
Children's class
Children train to have good posture and etiquette. We accept children from age of 4 years old. Parent-child Parent and child learn the basics of aikido together. We accept children from age 4 until 6th grade in elementary school.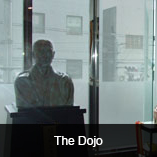 International Senshusei Course
In a 11 month program, students of the program learn the true spirit of Founder Gozo Shioda Sensei's Yoshinkan Aikido. Students aim to receive a Shodan (1st degree black belt) and an Instructors License (able to grade students up to 4th kyu).
Special membership
Holder of a special membership is able to train in all classes of General Courses, General Senshusei Course, and Kenshu Course.
Corporate Membership
Aimed for corporations/foundations who want to make a special contract for training. With a Corporate registration and annual fee, a minimum of 2 members of the corporation/foundation may train alongside the general members at a reasonable price under the contract. As a benefit program for the corporation, we recommend for all corporations/foundations for maintaining good health.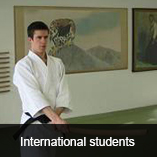 Further information on the International Sensuhusei Course.
International Senshusei Course
Learn Yoshinkan Aikido in the true spirit of Yoshinkan founder Gozo Shioda. Upon graduation, participants will earn a Shodan degree, and Instructor's License (able to grade to 4 th kyu). However, the course curriculum is considered very difficult and intense. Participants are expected to have strong spirit, strong fitness, and follow instructors with an honest, open mind.
Training Schedule (Tentative)
Tuesdays through Fridays
- 8:30 ~ 9:30
-10:00 ~ 11:30
-12:00 ~ 13:30
Saturdays
- 8:30 ~ 9:30
-10:00 ~ 11:00
-11:30 ~ 12:30
Sundays Day off Mondays Dojo closed
Yearly Schedule (Tentative)
- April Opening Ceremony
- May Spring vacation (one week)
- June First Examination
- July Gozo Shioda Memorial gathering
- August Second Examination Summer vacation (one week)
- September Summer camp
- November All Japan Yoshinkan Aikido Demonstration
- December Shodan examination Winter Vacation (two weeks)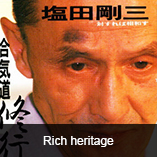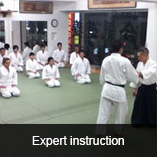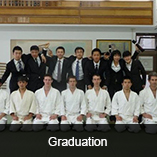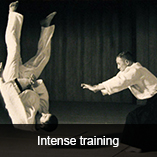 Share this article
Related Posts