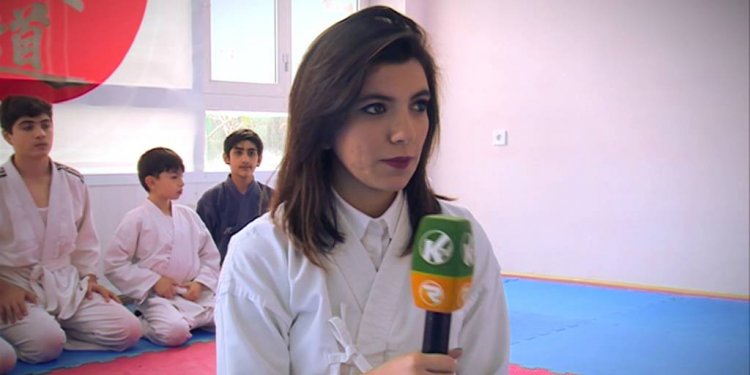 Dynamic Aikido
Observers of the annual All-Japan Aikido Demonstration have for decades been impressed with the performances of a tall, slim man with amazing technique. It is as though his body is filled with a pulsating electric current. His movements flow in a rippling cascade and the man seems deep in a trance. This would be Hiroshi Tada, 9th dan.
Today, Tada Sensei is a noble looking Japanese gentleman 82 years of age. The execution of his techniques appears to be that of an athlete in his prime. I have always admired his healthful lifestyle and regal bearing. He has outlived all of the senior level instructors of his generation. He is a sterling example of what is possible through a lifetime of training.
Take a look at this photo taken early in his stay in Italy about 1966. Even in this still shot, the strong connection and projection of energy in Tada Sensei's execution of the technique is obvious.
Tada Sensei is the Aikikai's senior representative for Italy and makes regular visits there to conduct seminars. From this base, he has taught all over Europe for many years.
In addition, Tada Sensei developed a system of breathing and meditative exercises to supplement aikido training called "Ki no Renma" (Cultivation of Ki). No doubt this regime has also contributed to his dynamic health and youthfulness.
Although this is a wonderful photo, Tada Sensei's aikido must be seen to be appreciated. It goes without saying that we have an excellent example of this. We have archived the demonstration of Tada Sensei from the 2004 All-Japan Aikido Demonstration on the Aikido Journal Members Site. Paid subscribers may click on the link below to log in and view this mesmerizing video clip:
Share this article
Related Posts