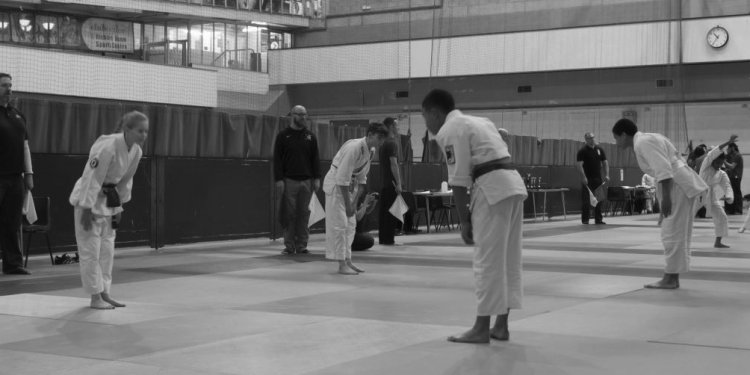 British Aikido Association
Aikido practise can benefit everyone, male or female, young or old, of any ethnic or national origin. All can enjoy and improve their health and fitness by attending regular and well run classes. The formal and more cerebral aspect of our system appeal to certain students, the competitive and sports side to others. Its full and natural body movement has aerobic benefits for all. When practised regularly it will assist in developing a fitter, more supple and stronger body with improved flexibility, reflexes and reactions.
A Non-Violent Sport
Aikido is essentially non-violent, encourages harmony and avoidance of confrontation. Force is never opposed by force. Resolving a conflict quiescently is better for all concerned and students soon learn how to improve their self-awareness, and with the techniques learnt, also grow in self-confidence. In this Aikido teaches self-defence. Aikido is todays fastest growing recreational activity with Japanese origins that go back many centuries. Aikido as practised today includes joint locking techniques and body movements from many of the ancient fighting methods taught, used, and perfected by the Samurai in feudal Japan.
The Principles of Aikido
Aikido principles are based on exploiting the weaknesses of an opponent. Joints, posture, the mind can all be vulnerable areas when attacked or challenged. In essence Aikido is turning an opponents' power against themselves by using the exact degree of control required to neutralise their energy without inflicting undue harm.
Share this article
Related Posts