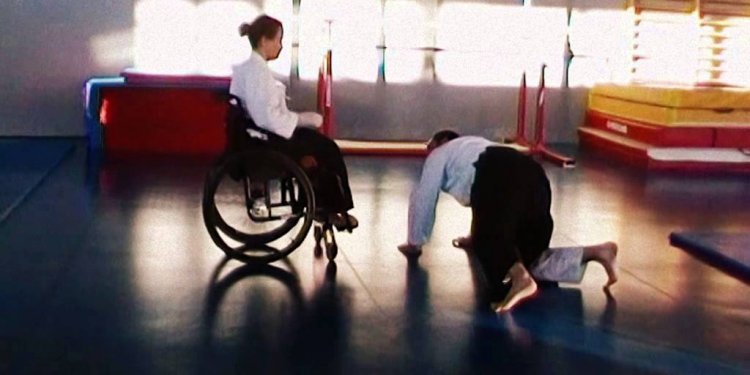 Best Aikido Demonstration
These 7 Good Aikido demonstrations show the beauty of the Aikido martial art form and moves.
The Key to Aikido is it has to be martially effective. Good Aikido moves are martial, alive, full of energy yet relaxed and Ki flowing. These series of short videos by Aikido Masters demonstrate what is Good Aikido.
Founder of Aikido Ueshiba Osensei performs Aiki Budo
This pre-war (WWII) video of Osensei is one the best-preserved videos about what a good Aikido demonstration is. In this good Aikido demonstration, you will see full intention, accurate, martial and full of ki. Back then Aikido was still called Aiki Budo.
Saito Hitohira Sensei Head of Iwama Ryu Aikido
The headmaster of Iwama Shin-Shin Aiki Shuren-kai. Saito Hitohira Sensei is the son of Morihiro Saito Sensei. Saito Sensei was born and raised in Iwama Japan where he started to learn aikido from Morihei Ueshiba, the founder of aikido, who cared for him as a grandson. After Osensei died in 1969, Saito Sensei continued his practice with his father.
The younger Saito became the official instructor of the Iwama dojo in 1986 and remained so until 2004. Hitohira Saito Sensei is the current leader (Kaicho) of a traditional Iwama Ryu Aikido called Iwama Shin-Shin Aiki Shuren-Kai. In this video, Saito Sensei delivers a good Aikido demonstration in one of his seminars.
The Aikido Saito Sensei championed is Iwama Aikido. Iwama Aikido has a firm grip, full ki yet relaxed, surgically precise mixed with the Aikido Buki Waza, Aiki Jo and Aiki Ken.
Yoshinkan Aikido Shihan of Australia
Joe Thambu Sensei of Australia delivers a good Aikido demo. Joe Thambu Sensei is a Shihan of Yoshinkan Aikido. In acknowledgment for his dedication to Aikido, Thambu Sensei was awarded his seventh dan by Shioda Yasuhisa, the former head of Yoshinkan Aikido in December 2007, and was promoted to the rank of "Shihan" in October 2008.
On 8 July 2012, he was awarded an honorary doctorate by the Asia Pacific Open University for his lifelong commitment and contribution to the martial arts.
Thambu Sensei was awarded his eighth dan by Kyoichi Inoue, former director of Yoshinkan Aikido in November 2015.
In this good aikido demonstration
Aikikai Shihan Japan
Hiroshi Isoyama Sensei is a Japanese teacher of the martial art of Aikido. He began training in the Iwama Dojo at the age of 12 as a direct student of the founder of Aikido, Morihei Ueshiba in 1949, He currently holds the rank of 8th dan Shihan in the Aikikai and is that organisation's Technical Councillor.
Isoyama Sensei was made the acting head of the Iwama dojo on behalf of Ueshiba Moriteru following the passing of Morihiro Saito. He currently remains as Executive Advisor and senior instructor of that dojo. In this video Isoyama Sensei delivers explosive good Aikido demonstration. Isoyama Sensei is also famous for being the main Sensei of Steven Seagal Sensei.
Aikido Shihan from Russia
Sergey Botov Sensei hails from Ivanovo Russia. When Sergey Botov Sensei was 3rd Dan, he delivered 3 good aikido demonstrations on video. This video is one of those Aikido videos.
Yoshinkan Aikido Sensei
Anthony Yates Sensei demonstrates his good Aikido in this video. The Aikido Yates Sensei demonstrates is Yoshinkan Style Aikido.
Aikikai Sensei Japan
Shirakawa Ryuji Sensei leads many good Aikido demonstrations. This is one of my favourites. In this Aikido video, Shirakawa Sensei demonstrates .
Share this article
Related Posts