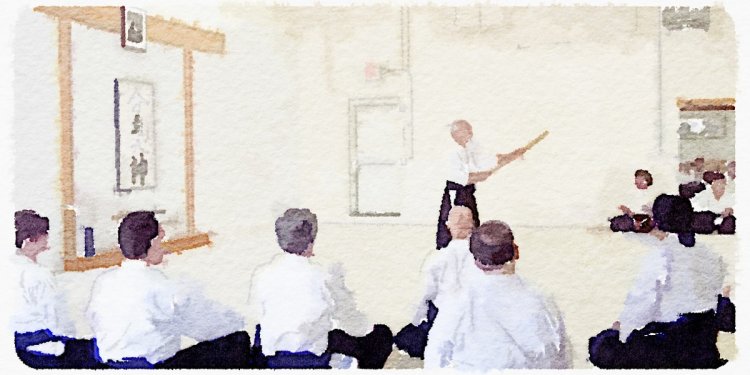 Aikido Washington DC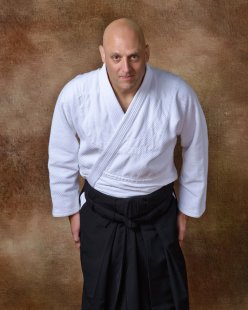 Professional Instruction at its FINEST
Washington DC's Aikido Family Martial Arts & Kids Karate are trained professionals at teaching the character building traits that develop black belts from the inside out; focus, discipline, self-control and perseverance to name a few. You won't find student instructors at our school. We maintain a staff of highly skilled, thoroughly educated adult professionals to give you the very best in martial arts education.
Washington DC's Aikido Family Martial Arts & Kids Karate are tops in the industry and are experts in what we do. We are on a constant quest to be the best, so our students can always expect the very best in martial arts training.
What is the Martial Art of Aikido?
A Japanese internal energy-based martial art, Aikido (pronounced "Eye", "Key", "Doe") was created in the 1930s by Master Morihei Ueshiba. The martial art of Aikido incorporates a very unique philosophical foundation of peace and harmony along with well-defined self-defense techniques to control a bigger, stronger, and faster person.
Aikido training also places great emphasis on the development of positive human qualities such as compassion, courage, endurance, and inner strength. In this spirit, Aikido training is undertaken with the goal of improving the individual and thereby society as a whole.
Meet our Incredible Staff of
Dedicated Men & Women
Michael Veltri, Chief Instructor

Michael Veltri is a 5th degree black belt, business transformation keynote speaker, and author. He is the Chief Instructor at DC Aikido Martial Arts and has also taught at the Central Intelligence Agency, the National Counterterrorism Center, and the National Institutes of Health. His students over the years have included leaders at multi-billion dollar companies, U.S. and foreign diplomats, and even undercover CIA officers.

Michael Veltri is a top-rated business transformation keynote speaker with an exclusive system for achieving peak performance in business and life. In addition to keynote speaking, Michael is an author, consultant and leadership expert for many Fortune 500 companies. As a two time cancer survivor, Michael has shared his message of resilience and indomitable spirit with audiences worldwide. Michael Veltri crafts each of his business transformation speaking events to fit the unique needs, goals, and aspirations of his audiences. His work is informed and inspired by The Mushin Way, an integrated system he pioneered and now teaches around the world.

Iwao Yamaguchi Sensei, Master Instructor (Okinawa, Japan)

Yamaguchi Sensei began training in traditional Okinawan Karate during his early childhood on the island of Okinawa, Japan. As a young man, he complemented his Karate training with intensive Yoga instruction. Searching for a deeper physical, mental, and spiritual challenge, he found the answer in Aikido.

After an intensive period of study at the Aikido World Headquarters in Tokyo, Yamaguchi Sensei returned to Okinawa Prefecture and established the Okinawa Aikikai. As a full-time Aikido instructor in Japan, Yamaguchi Sensei teaches a busy schedule of Aikido classes at several branch dojos throughout Okinawa Prefecture. He holds the rank of Aikido Master Instructor.
Share this article
Related Posts