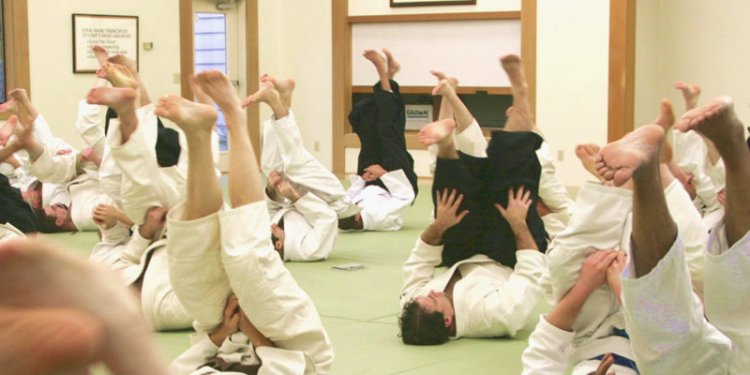 Aikido Victoria BC
Come and try this non-aggressive, family-friendly martial art, or just come to watch and find out more. Our classes offer fitness, fun and self-defence for teens and adults.
Class Schedule
Sunday (Sept - June)
10.30am - 12.00pm
Regular Training Fees
Adults: $50 per month
Students: $40 per month
Family Discounts: 2nd person 50%, 3rd is 25%, 4th is free!
Students may attend any of the classes during the week.
Drop-in fees are also available.
NOTE: Our club operates as a non-profit society. Fees go only to the overhead of running our club: rent, insurance, etc. Our instructors give freely of their time as volunteers.
Introductory Course
2 for 1 Intro Special.
Bring a friend and join up for half price with our 2 for 1 intro special.
Adults: $80 for 7 week course
Students: $50 for 7 week course
Introductory fee includes annual membership and first grading.
As a beginner, you may sign up either through Panorama Recreation (see above) or directly with our club.
Children and Youth
Teenagers are welcome at all classes.
Pre-teen children (9-12) are welcome to train with their parents at regular classes.
We do not currently offer children-only classes.
Notes for Beginners
To try a class for beginners - Wear loose clothing / sweat pants and top, or any martial art uniform you have on hand. Traditional Aikido uniform is a light weight judo 'gi'.
A typical class has a warm up, technical teaching and group practice. Training includes open hand techniques and use of Japanese weapons (wooden sword, short staff and knife). Training provides an individualized aerobic and muscular work out, in a safe, co-operative, non-competitive environment.
Share this article
Related Posts