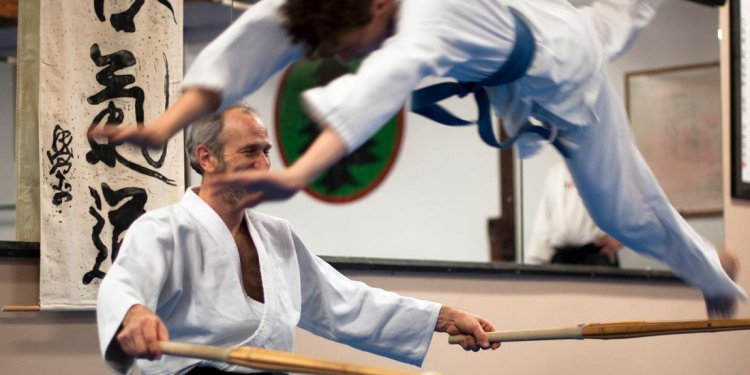 Aikido South Carolina
Doug Wedell began studying Aikido in 1977, while an undergraduate at the University of Illinois at Champaign-Urbana Illinois. Initially, he trained with two university clubs, Ki Society Shin Shin Toitsu Aikido under Robin Heifetz Sensei and Aikikai Aikido under Josef Birdsong Sensei. During those years, he attended seminars by Rod Kobayashi Sensei, along with classes taught by Akira Tohei Sensei and Fumio Toyoda Sensei at their Chicago Dojos.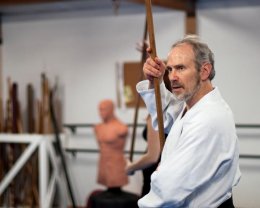 In 1979, he moved to Los Angeles to study Aikido more deeply under Rod Kobayashi Sensei. Doug stayed in Los Angeles for seven years, marrying Kim Julin in 1982, receiving his Psychology Ph.D. in 1984, and witnessing the birth of his first child, Laura, in 1985. During these years Doug trained extensively with Kobayashi Sensei, receiving his Shodan in 1981 as one of the first yudansha in Seidokan Aikido, and then being promoted to Nidan in 1983 and Sandan in 1985.
In 1986, Doug and his family moved back to the University of Illinois, where Doug was a Postdoctoral Fellow and visiting Assistant Professor. He established a University Aikido club, and in 1989 his son Brian Wedell was born. That same year, the family moved to Columbia, South Carolina, where Doug joined the Psychology Faculty and established Seidokan Aikido of South Carolina in 1990. The club hosted annual seminars with Rod Kobayashi Sensei from 1991 to 1994. Doug was promoted by Kobayashi Sensei to Yondan in 1991 and Godan in 1994. After Sensei's passing in 1995, Doug was promoted to Rokudan in 1996 and Shishidan in 2007.
Over the years, Doug has led Aikido seminars in South Carolina, California, Texas, Missouri, Minnesota, Japan and Israel. In 2000, Seidokan Aikido of South Carolina expanded to include an additional three classes a week in an off campus facility along with the three classes held at the University each week. Doug is very proud of the many students who have trained with him over the years, several of whom have achieved multiple dan ranks. He also maintains an active YouTube channel on which he regularly posts instructional videos demonstrating fundamental arts and principles of Aikido.
See also:
Share this article
Related Posts