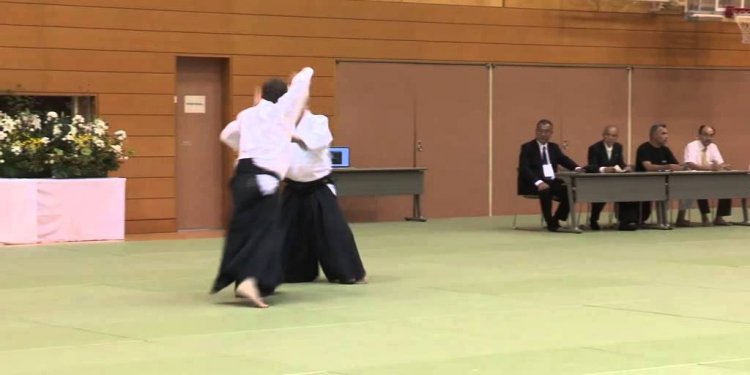 Aikido Scotland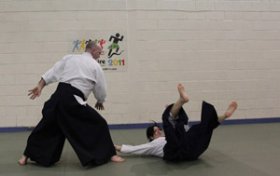 Wishaw Aikikai
Wishaw Aikikai is a founding member of the Scottish and Borders Birankai.
The Chief Instructor, Stephen Boyle, studied directly under George Girvan Sensei as well as Mr. Chiba, and has achieved a rank of 5th Dan, Shidoin (literally meaning, senior teacher). Our other senior instructor, Liz McPhee, has achieved a rank of 3rd Dan.
Boyle Sensei is a senior instructor of the Scottish and Borders Birankai, and is a member of the Scottish and Borders Birankai Teaching Committee, responsible for the technical direction of Aikido within the organisation. Wishaw Aikikai also offers beginner through to advanced classes in Aikido and weapons. All are welcome.
If you have any questions or would like further information please contact Stephen Boyle on 55 or 00.
Genpu Kan Aikido
Here at Genpu Kan Aikido, in Solihull, Birmingham, we are dedicated to the sincere practice of the art of Aikido as created by its founder, M. Ueshiba, and transmitted by his student, T.K. Chiba, Shihan. We each integrate our training into a way of life such that our training adds to our total development as individuals; across our physical, mental, spiritual, and social dimensions.
Address: Hatchford Brook J and I School, Old Lode Lane, Solihull, B92 8LW
Instructor: Paul Robinson (5th Dan Shidoin)
Tel: 98
I Shin Juku
Tatenhill Village Hall
Main Street
Tatenhill
Burton on Trent
DE13 0SU
Website: www.ishinjuku.co.uk
Class Schedule:
Tuesday
8.00-9.30pm Mixed Aikido
Thursday
7.30-8.30pm. Mixed Aikido
8.30-9.30pm Basic Weapons
Saturday
11.15am-12.15pm. Mixed Weapons
Saku Mei Kan
Established in Aberdeen for over 20 years, Aberdeen Aikido Club/Saku-Mei Kan is a member of Scottish and Borders Birankai under the technical direction of Mike Flynn Shihan.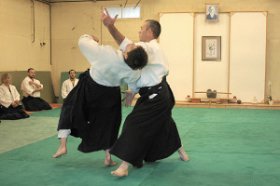 We have two classes a week each lasting 2 hours at the moment – please click on the links for additional location/venue information and google maps directions:
Both classes are for practitioners of all levels, so feel free to come along to any class even if you've never been to an Aikido class before.
Instructor: Miguel Serra
Club Secretary: E. Fitzpatrick (contactable via form)
Website:
Facebook: please click to be taken to our facebook page.
Tel: 64 / 80
Durham Aikikai
Chief Instructor: Malcolm Blackwood. Yondan (4th Dan) Shidoin, BAB Coach Level 2.
Malcolm has studied Aikido since 1984 following the technical direction of T.K. Chiba. He is a former member of both British Aikikai and British Birankai where he was Coaching Liason Officer with the BAB.
Malcolm has been involved in Judo, Aikido and Iaido for many years. Coaching Aikido since 1990 and running Abbey Dojo from 1998.
Assistant Instructors: Domenico Barbaro, Nidan; Tony Fairbairn, Shodan and Keith Shepherd, Shodan.
Abbey has worked closely with Durham University and Teikyo Japanese College. The dojo has regularly hosted British Birankai Spring and Autumn courses and local area courses in Durham.
Abbey offers beginner through to advanced classes in Aikido and weapons. Iaido, the art of using the Japanese sword, is also practiced at Abbey. Abbey welcomes all students and visitors.
Classes: Tuesdays and Thursdays 7-9pm. New College sports hall
Club Secretary: Anthony Fairbairn 01
Chief Instructor: Malcolm Blackwood 01
Address:
Durham Aikikai
Share this article
Related Posts