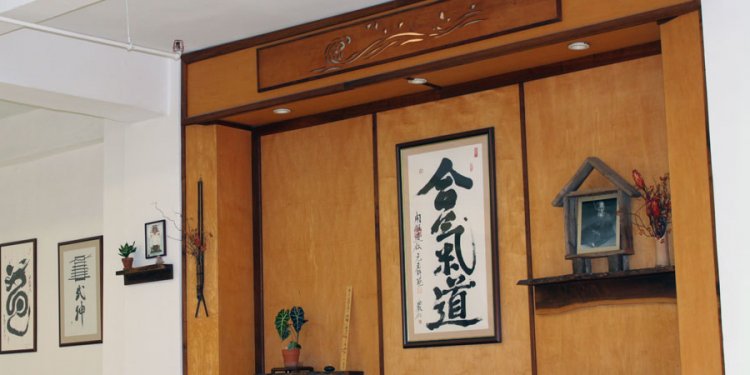 Aikido Schools New York
New York City, 1962. Not much is known about a relatively new martial art called aikido outside of Japan. But an informal club, originating at Columbia University, was able to rent practice space in Manhattan's mostly industrial Chelsea neighborhood and incorporate as The New York Aikikai, a not-for-profit organization dedicated to teaching aikido. Membership grew and they prevailed upon Morihei Ueshiba, the founder of aikido, to send them a teacher. In 1964, O Sensei (Great Teacher as Ueshiba was called by his students) sent one of his top instructors, Yoshimitsu Yamada, to the West 19th Street dojo.
Yamada Sensei arrived in time to put on a series of demonstrations at the 1964 World's Fair in Queens, NY. Word of his skill and pedigree quickly spread among the martial arts world. Membership outgrew the small mat area and soon Yamada Sensei would move his dojo to larger quarters on West 18th Street, where it has remained for over 40 years.
The building was bought in August 31st 1994, establishing a permanent home for the dojo and aikido in New York City.
In the early 1990s, Yamada Sensei added to the dojo's already impressive roster of instructors when he invited one of his fellow uchi deshi (live-in student), Seiichi Sugano, to join him permanently at the New York Aikikai.
With two direct students of O Sensei teaching traditional aikido, the dojo's international reputation as the major aikido center outside of Tokyo was firmly established. Seiichi Sugano passed away August 29th 2010.
New York Aikikai, the headquarters of the United States Aikido Federation (USAF), is a magnet for aikidoists from around the country and the world searching for the best place to train. Over the dojo's more than four decades of existence, thousands have joined and hundreds have gone on to establish their own successful dojos across the United States, Europe, Latin America, Africa and the Far East.
Unique among aikido schools worldwide is the apprenticeship program. It provides its participants, who must apply for admission, with an intensive training program reminiscent of what both Yamada Sensei and Sugano Sensei underwent in the 1950s under O Sensei. The tradition of quality continues.
The New York Aikikai offers its members an unparalleled choice of 30 hours of classes per week taught by internationally famous and accomplished Aikido instructors.
Share this article
Related Posts