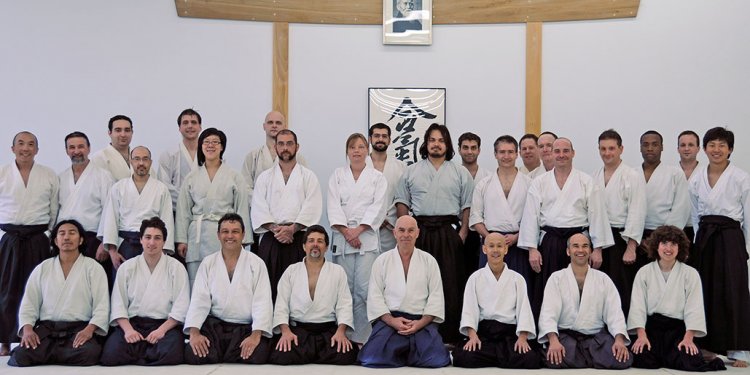 Aikido of Maine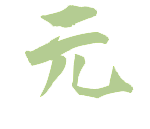 Aikido, often referred to as, The Art of Peace, is a non-competitive Japanese martial-art that uses partner practice to nurture a spirit of harmony and mutual assistance. The techniques are based on the principle of blending movement with the breath and energy of our partner. Its is an effective martial art designed to lead to a peaceful resolution of conflict and is well suited for men woman and children of all ages.
For children and teens, Aikido teaches self defense skills in addition to instilling character traits of cooperation, responsibility, respect, discipline and excellent choice making skills that children needs to be successful. For adults our practice offers the benefits of learning a non competitive martial art in a supportive and vital community.
Our classes allow all our students to train at their own levels. All that is expected of a new student is a willingness to learn, come to classes, and enjoy the mind-body experience. Unlike the gym, Aikido training offers life-changing benefits that improve emotional and physical well being. We have a flexible schedule to fit the goals of the busiest lifestyle with training available six days a week . New members are always made to feel welcome. We have on going introductions for adults and children.
Origins
Aikido was founded by Ueshiba Morihei . The name Aikido represents his belief that the true meaning of the martial arts is to protect rather than harm. Ueshiba known as O'sensei also saw Aikido as an art for protecting society and spreading peace in the world. He felt his art should lead to empowerment of the human spirit and nurture our humanity in 5 main ways:
Ki- connection to universal energy
Chi- wisdom and its underpinnings intellectual studies and knowledge
Tai- a strong, supple and healthy body
Toku- ethical development
Joshiki- common sense in social situations.
Benefits
Aikido practice offers many benefits. In addition to obvious physical training. It helps with stress management, focus, concentration and more. Daily stress can lead to a host of physical and mental health issues. Our training helps relax our bodies, which in turn reduces our stress . We learn to reduce negative emotions like anger, enmity and resentment all helping to reduce stress and strengthen the body's immune system and improve our emotional wellbeing.
Aikido's wide range of movement promotes flexibility, core strength and aerobic conditioning, in a supportive community of like minded individuals.
Central to Aikido tenets is the concept of peaceful resolution to conflict. Aikido is designed to relate ethically against an attack and it teaches us to defend ourselves without inflicting serious injury. Aikido promotes harmony within the individual and with others. The dojo is a great place to learn about yourself, your relationships with individuals and the world.
For children and teens, Aikido is a great way to support character development, responsibility, respect, discipline, self confidence and excellent choice making skills. Our youth program instill these values at the dojo and our young practitioners bring them home as well.
Share this article
Related Posts