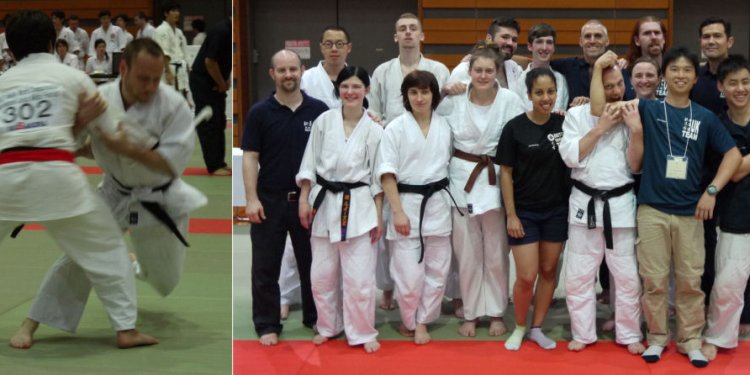 Aikido Norwich
Steve Fyffe, 4th Dan, Norfolk and Norwich Shin-Gi-Tai Yodokan
Steve is 63 and was born blind. Despite this, he has practised martial arts for most of his life. He started Judo in 1957 and continued until approximately, 1976. He attained the rank of 4th Dan BJA and BJC.
Steve started Aikido as soon as he was allowed to in the mid to late 1960s. At the present time he holds the rank in Aikido of 4th Dan in a number of organisations. Dai Nippon Butoku Kai (DNBK int.) based in Kyoto and America, Shin-Gi-Tai Aikido Society (Wales) headed by Gwynne Jones Shihan Soke, also with Cua Aikido Union Tyneside (Jon Stokoe 6th Dan) and the Original Yodokan. He has run a club in Norwich for many years.
Steve has attained the rank of Shodan for Tenshin Ryu Iaido (taught by Mike Selvey Shihan). He also teaches Aikido for the Ishin Ryu Ju-jitsu organisation run by (Kevin Pell)
Steve is also a certified Cane Master (Grand Master Mark Shuey) America.
He founded an organisation for teaching Stick techniques that works within the individual martial arts known as the Universal Cane council (UCC)
See also:
Share this article
Related Posts